Education is the only key to success, which is why every young aspirant is suggested that he/she completes education first. If it hadn't been for bright minds, everyone would have stayed in dark ages. There are many things that a young graduate should do after completing the bachelor's program. However, it is important to be mindful about everything that should be done. Most fresh graduates intend to continue their studies after completing their bachelor's program. However, it is better to go in chronological order so that one can acquire skills and experience with time passing by.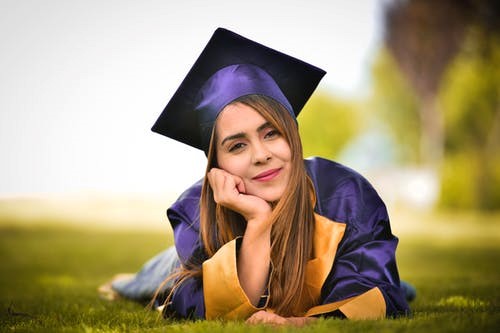 4 things to do after bachelors:
Take a 6 months gap for yourself
There's no harm in taking a few months gap for one's interests. During the bachelor's program, few students get an opportunity to travel and do what they want to. They say that academic years deprive one of having a cosmopolitan experience of life. However, that is not true at all. Education liberates the mind; it doesn't close the gates to freedom. So it is important to put the brain at rest for some time and enjoy life. One can pursue anything that he/she likes, such as traveling, international trips, photography, culinary work, etc.
Pursue an internship program
An internship program is the first thing that every fresh graduate must enroll in. Owing to the economic situation of the world, it is very important for young aspirants to gain some experience so that they can enter the job market easily. Internship programs are very important because they give a chance to young people to explore the commercial market and acquire important skills that the market needs. A traditional internship program lasts for about 6 weeks, whereas some top-notch companies offer internship opportunities that might last for around 6 months even.
Become self-employed
The priority should be to consider a good job opportunity; however, if that is not available, there's no harm in setting up your own business. With much advancement in technology and creativity, there are thousands of ideas for one to choose from. Digital marketing is a very good business idea which a lot of young people are currently working on around the globe. Most young people who graduate in the computer-related field can easily start their own business by working with other batch mates.
Complete your education
Education is always going to help in the future. However, a bachelors program should never be regarded as the end of the academic career. With tough competition in the market and a lot of educational courses being offered, it becomes imperative for young people to pursue a master's degree after the completion of a bachelors program. Most affordable online MBA programs are very flexible in nature and students can even study online without having to travel to the university.
Lastly!
It is important to be confident with the choice that one makes. Not many people get an opportunity to complete their education, so it is important to reap the maximum possible benefit out of it.