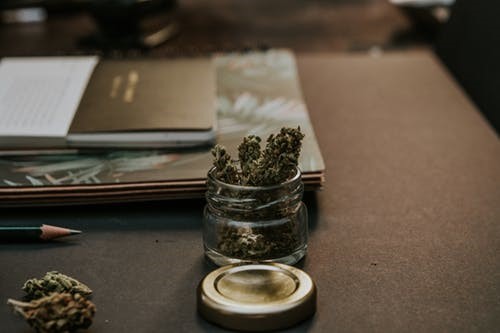 Growing Marijuana can be a hectic task if you are new to the process. The most important part of growing marijuana is choosing a strain that suits you best, as some are relatively easier to grow than others. As a beginner, you need to select a strain that can withstand a little bit of recklessness on your part while still providing healthy and quality yield. To help you with choosing the best strain, I have put together a few marijuana stains that are easiest to grow.
Skywalker OG
Skywalker OG is the best choice for beginners who are looking for a strain that is both easy and able to produce a sizeable yield without much effort. Skywalker OG is a sun loving, high yield plant that can withstand extreme pressure. The only thing that you need to keep in mind is humidity as this plant doesn't thrive well when exposed to high levels of humidity. As this strain needs a lot of sunlight and is best grown outside, growing indoors is not impossible unless the temperature is maintained at a constant 70 – 80 degrees. If you are looking for a high yield in weed, I recommend you to buy feminized seed of og skywalker to get the best result, as opposed to male or mixed seeds.
Northern Lights
Northern lights is one of the most popular strains of marijuana. It is an excellent choice for beginner growers and is best grown indoors. These plants are shorter in size and can easily withstand and recover any problems that might incur during the growing process. These stains also have a very mild smell, so they are easy to keep and tend to. It is a high yielding potent plant which can fully grow in almost 7-9 weeks.
Green Crack
There are not many stains that come close to the buzz and impact that Green Crack provides. When compared to other Sativas, this pure cannabis stain is easy to grow, but it has one downside. It only comes in the form of a clone and can't be bought in the form of seeds. It has quick flowering time, can produce decent yield, but grows vertically large so you need to give it some space.
Blue Cheese
This is an Indica dominant hybrid named so because its flavor resembles blue cheese. It can pretty much withstand any amateur incompetence. From over to under watering and over to under exposure to sunlight; it can grow through all that as it is a very sturdy plant. Blue Cheese is also a very high yielding strain for a short flowering time and provides a moderate high to smokers. The only snag is that it has a powerful odor and requires a lot of growing space.
Blue Dream
The final strain in the list, Blue Dream, is a cross between Blueberry and Haze strains. Blue Dream is an excellent option for beginners as this plant performs well, outside and indoors. It is among the premium brand of weed and takes up to 10 – 11 weeks until it can be harvested. The most attractive quality of this strain is its resistance against the two of the most common plague: powdery mildew and root rot. All in all, this strain gives a wicked high and produces a reliable yield.