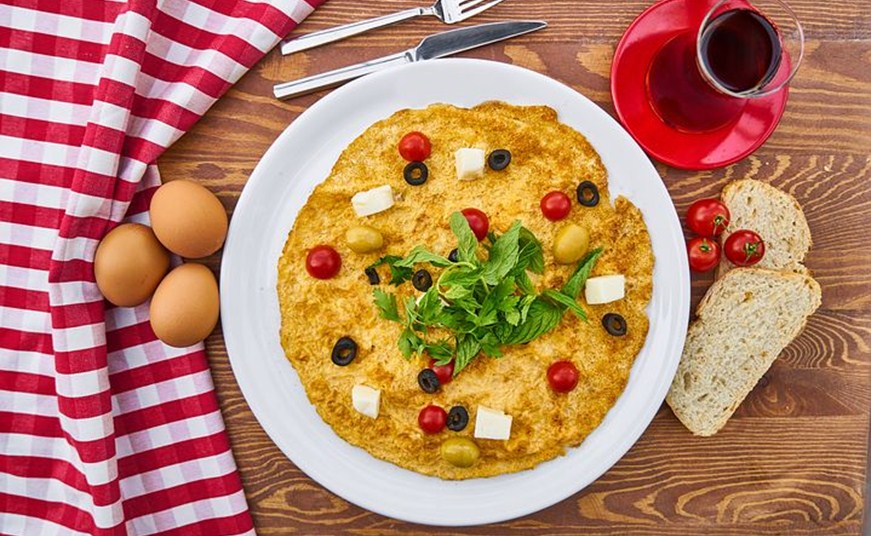 Photo Courtesy of Pixabay.com
Let's face it, eggs for breakfast are a timeless classic but, the same eggs every morning can get downright boring. Whether you have them hard-boiled or scrambled or over easy, eggs can give you a high-protein boost to help you start your day. Having said that, there is no reason that you have to have the same egg creation every day. Eggs are one of the most versatile and easy to prepare breakfast foods that you can make
With schedules getting busier every year, not everyone has the time to make creative culinary breakfasts every day. You couldn't choose an easier and faster breakfast than these delightful egg dishes.
Whether you are looking for a bit of spice with an egg and pepper frittata or some comfort food in the form of baked eggs to start your day, these recipes will get you on the right foot every morning.
Baked Eggs
This dish traditionally known as Shirred Eggs is an easy and versatile morning favorite. Simply crack whole or beat two eggs into a flat bottomed ceramic baking Graton dish and put in the oven. The creative possibilities are endless and it only takes 15 minutes at 350 degrees. Add your favorite vegetables and cheeses to make the perfect breakfast creation for your taste. 
Egg In A Hole Breakfast Sandwich
With a delicious combination of your favorite crusty bread, creamy avocado and your favorite cheese, you can't go wrong with this creative twist on your morning breakfast sandwich. You can't get more simple and scrumptious than this morning classic. Add a slice of tomato and your favorite seasonings to really spice things up. This dish can be made in under 5 minutes using a simple cookie cutter, some premium ingredients and your skillet. Check out the recipe here. 
Cloud Egg Croque Madame
There is no way that this light and fluffy egg creation can be good for you, but it is. Packed full of flavor and protein, this delicate and delicious egg creation is sure to be your new morning favorite. The fluffed eggs are easier than you would think to make and add a whole new dimension and texture to this hearty sandwich. Add your favorite cheese and a few thin slices of ham and you are ready to enjoy this unique sandwich. 
Asparagus & Goat Cheese Frittata
If you have a whole family to feed in the morning, you can't go wrong with this skillet sized egg dish that everyone will fall in love with. It only takes four ingredients and a bit of salt and pepper to create this delicious meal for your family, you can even make this when you go camping. Check out the recipe here.
Shakshuka
This easy breakfast dish will give you an unbeatable boost to your senses first thing in the morning. As a combination of the delicious aroma of sauteed tomatoes, onions, garlic and red peppers fill your home, you won't have to fight with your family to get out of bed. This healthy and hearty middle eastern dish is packed full of exotic spices and herbs that will make your mouth water. Check out the full recipe here. 
If you love adding protein-packed eggs to your daily breakfast but are looking to shake things up a bit, try some of these great recipes today and fall back in love with eggs.