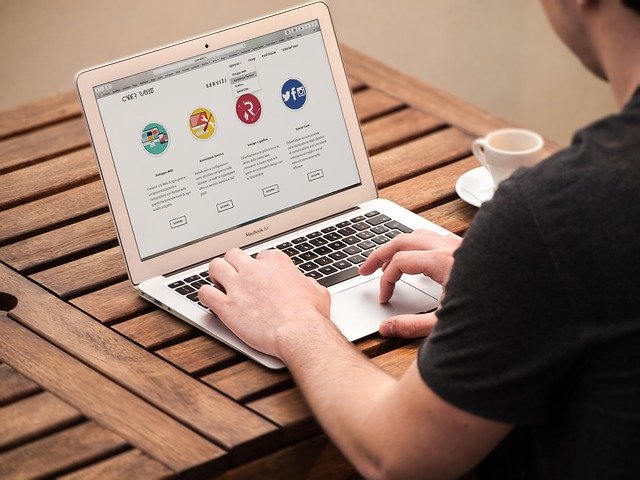 Websites are incredibly important for all businesses, whether they're large, small, or just starting out in the world. Not only do websites provide you with a base for your marketing operations, and a directory for your contact and location details, but this asset is where you'll:
Directly make sales
See to consumer needs
Help customers build a great relationship with your brand
With time to reflect this year, we've drawn up the six most important website trends for you to keep an eye on as 2020 rumbles on.
Animations
You'll have noticed, in the past couple of years, that micro-animations are hitting websites, making them a little more swish, professional, and interactive. These animations are not the same as gifs or full-on videos. Instead, they're small and temporary, like a fade-in of a piece of content, or a little movement when you hover your cursor over a menu or button. Features such as this keep consumer attention on your site and can be easily coded into your site through templates available on Wix, WordPress, and similar website building apps.
Multimedia
Multimedia is ideal for businesses with something to explain within the first minute of a web user coming across your site. A video explainer, fixed to your homepage, can be incredibly important in imparting information about your firm in as little time as possible. Meanwhile, infographics and icons are important in cutting down the reading that a web user is expected to perform on your website – enabling them to focus instead on the branding, the ethos, and the basics of your brand and your business. Use the likes of UX designers and graphic designers to help you build out these features for your home page on your website.
Weekly Blogs
A blog that's attached to a newsletter is a great way to generate continual interest in your website. You'll have noticed that some of the most professional sites always maintain a blog that is frequently updated with great content each and every week. Why is a blog important in 2020? Well, for one, it can help you boost your SEO ranking, finishing higher in Google's search results. That's because you can draw more web users onto your website's blog by using targeted keywords. But a blog is also useful for sharing your latest news and innovations, and for keeping your website fresh with new content, showing you're an active and responsive brand.
Chatbots
This is a huge new feature to have taken off in 2020, and one that's likely to grow and develop in this decade. With customer service teams, especially those based in call centers, prevented from working during the pandemic lockdown, it's clear that chatbots have been picking up the slack, ensuring that customers are able to get some feedback, advice and vital services from the companies they choose to work with. A chatbot is marvelously simple to use and can be implemented in any sized company to give you a little more character when customers are looking to talk with you. Be aware of the limitations of a chatbot, though. Sometimes, customers want to be able to speak with a human on the phone, and so you need to provide this facility in order to service their particular requirements.
Stunning Design
One thing that unites all of the world's best websites is their visual prowess. The requirement to create a website that looks great and is clearly professionally designed has become huge in the past half-decade – partly as a result of cheaper template tools that you may have used on the likes of WordPress and Wix. Your design can be difficult to tamper with if you build your website alone, which is why you should look to a web design agency to help you work on and finalize your website, making it stand out against the crowd in 2020. Use the help of professionals to boost your website's aesthetic appeal this year, and build trust and impressions with your targeted web users.
Multiple Payments Options
This one's a little more technical, but it means the world to those consumers who have a different payment system to what you might ordinarily share online. Multiple payment options, presented at the checkout, have been proven in research to help complete carts, leaving less online carts unresolved when consumers are online shopping. With everything from digital wallets to cryptocurrencies and more available in the modern world, you need to find ways to provide payment options for all of your customers this year.