Producer Vassal Benford's 2020 Netflix Rom-Dram Hit Continue To Captivate Audiences
After We Collided was produced by Vassal Benford and developed for Netflix after the 2014 young adult romance novel of the same name flew off the shelves. Here, producer Vassal Benford explains why the film was — and still is — so captivating to audiences, both young and old. 
Josephine Langford, Dylan Sprouse, Selma Blair, Rob Estes — And More
It can be hard for Netflix to hit the sweet spot of creating films that appeal to more than one age group. One glance at the list of superstars headlining After We Collided, produced by Vassal Benford, makes it clear that the film has an appeal that crosses generations.
Josephine Langford is the younger sister of Katherine Langford, the breakout star of the 2017 Netflix hit 13 Reasons Why. The Langford name alone is enough to hook Gen-Z film fans, and the younger sister's connection with her After character, Tessa, keeps fans hooked. Of her connection with the character, Langford said, "There was just this energy about Tessa that I felt I could connect with, I could understand the way she thinks."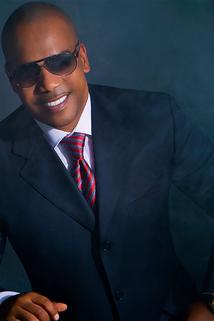 Millennial moviegoers recognize Dylan Sprouse as a star they've grown up with, watching his evolution as an actor since his early days on the Disney channel. Older millennials and Gen-X film lovers love seeing Selma Blair, Rob Estes, Jennifer Beals, Peter Gallagher, and other familiar faces enjoying some screen time. 
Why The Age-Old Story Still Works
The premise of the film — will the bad boy come clean? will their relationship survive dishonesty? — is one that has been repeated again and again, for good reason. Audiences young and old can relate to the feeling of love lost, wondering if it will return. Producer Vassal Benford believes that viewers find themselves rooting for Tessa and her maybe-beau, Hardin after witnessing their chemistry and ability to overcome the obstacles thrown their way. 
What's Next For The 'After' Series?
Audiences have fallen in love with the story of Tessa and Hardin, and many are anxiously waiting to find out where their story takes them. Spoiler alert: After We Collided ends with hope in the air, suggesting that there may be more on the horizon for the young pair.
Producer Vassal Benford reports that there are at least two more installments in the series. Fans of After We Collided will be excited to watch the story of Tessa and Hardin continue to unfold.