In an overall smartphone market with increasing challenges and decreasing sales, Apple grew its marketshare and increased iPhone sales year-over-year in the 2019 holiday quarter.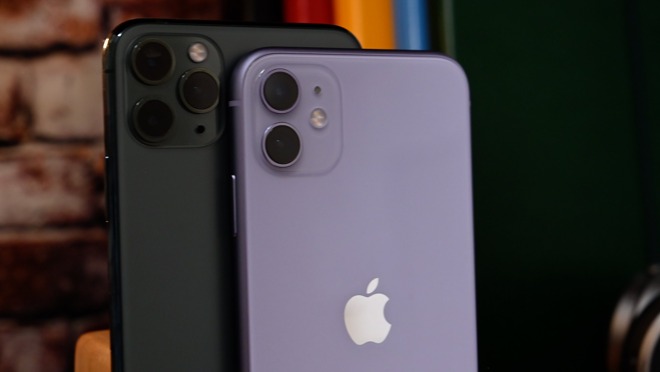 According to analysts at Gartner, Apple and Xiaomi were the only vendors in the big five to achieve any market growth in the fourth quarter of 2019.
Worldwide Smartphone Sales to End Users by Vendor in 4Q19 (Thousands of Units)
Vendor
4Q19 Units
4Q19 Market Share (%)
4Q18 Units
4Q18 Market Share (%)
Samsung
70,404.4
17.3
70,782.5
17.3
Apple
69,550.6
17.1
64,527.8
15.8
Huawei
58,301.6
14.3
60,409.8
14.8
Xiaomi
32,446.9
8.0
27,843.6
6.8
OPPO
30,452.5
7.5
31,589.9
7.7
Others
145,482.1
35.8
153,312.9
37.5
Total
406,638.1
100.00
408,466.4
100.0
The global smartphone market as a whole has fallen slightly, declining by 0.4% year-over-year, with a 1.0% decline for 2019 in full.
The iPhone 11 was the likely catalyst for Apple's marketshare growth. A lower entry price than previous devices and price reductions for previous-generation iPhone models also helped to drive demand.
Gartner also notes that iPhone sales were particularly strong in China, seeing 39% growth in the fourth quarter. Apple had also performed well in other markets, including the U.K., France, Germany, Brazil, and India.
"2019 ended a little better than expected, due to slightly improved performances from North America and emerging Asia/Pacific," said Anshul Gupta, senior research analyst at Gartner. "However, India, which sold 151.9 million units, overtook the U.S. to become the No. 2 country for smartphone sales in 2019. China maintained the lead, with sales of 390.8 million smartphones over the full year."
It isn't clear how accurate Gartner's numbers are. Apple and Samsung don't report sales numbers and haven't for some time, making checks on the validity of the data difficult.
Despite a rocky start to the new year, Apple's stock price surged 9.3% on Monday in the midst of a broader Wall Street rebound and an upgraded analyst rating. The bounce-back comes after a rough week for Apple and Wall Street. From Feb. 14 through last Friday, Apple's stock tumbled more than 16% due to concerns surrounding COVID-19.