Brenner's On The Bayou's Armando Dawdy showcases a handful of the restaurant's finest white wine varieties from North America.
Thanks in no small part to California's Sonoma County and Napa Valley vineyards and wineries, North America is becoming increasingly famous for its wines. Placing a particular emphasis on the finest white wine varieties currently available, industry expert Armando Dawdy presents a selection of his favorites.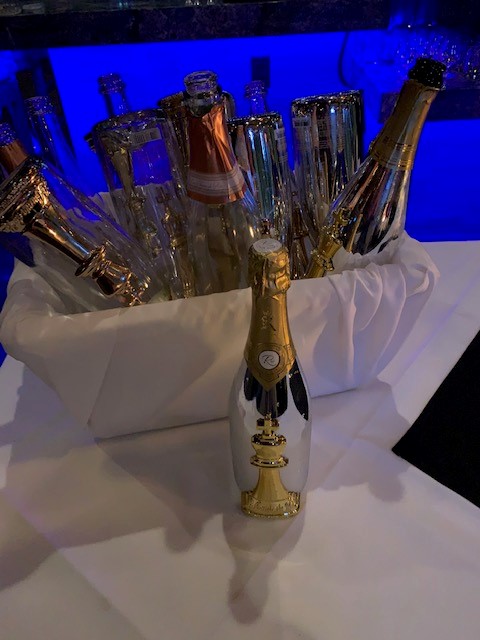 "I'm blessed, as the wine director of Brenner's On The Bayou, to be able to showcase many of the world's best wines," says Armando Dawdy, speaking from his home in Richmond, Texas, "including a growing number from America."
Texas native Armando Dawdy is the acclaimed wine director of upscale Houston steakhouse Brenner's On The Bayou. With years of experience in the local drinks industry, Dawdy has also held prominent positions at Houston's famous high-end Italian eatery Tony's Restaurant and the city's Ritz-Carlton.
Turning as one might expect to Brenner's On The Bayou's extensive and painstakingly orchestrated wine list, the expert is keen, first of all, to offer a closer look at his choice of Alexana 'Revana Vineyard' Riesling.
"Hailing from California, yes, but from neither Napa or Sonoma County as you may think, this is a fantastic white wine from Willamette Valley," reveals Dawdy. "Also worthy of a mention is the Alexana Pinot Gris," he adds, "which shares a spot on Brenner's wine list alongside the standout Alexana Riesling under our 'Interesting White' category."
Next to be highlighted as part of Armando Dawdy's presentation of his favorite American white wines, perhaps unsurprisingly, is a variety that involves taking a trip to Napa Valley. "Next, and a particular favorite of mine from Napa Valley, is Cakebread Cellars Sauvignon Blanc," he explains.
Cakebread Cellars, Brenner's On The Bayou's wine director notes, is one of Napa's more modern wineries, located in Rutherford and recognized for its impressive glass-walled bottle library.
Meanwhile, switching his focus to Sonoma County, Dawdy is equally excited to showcase two more of his favorites from this similarly famous wine-producing region, around two hours north of Napa Valley. "From Sonoma County, we have Dry Creek Sauvignon Blanc," says the expert, "as well as another Sauvignon, this time in the shape of Merry Edwards."
Each of these, he goes on to point out, features on Brenner's On The Bayou's 'Interesting Whites' portion of its vast and ever-growing wine list alongside the aforementioned Alexana 'Revana Vineyard' Riesling.
Armando Dawdy takes restaurant's wine list to over 500
Thanks to Armando Dawdy's tireless efforts as wine director and after more than a decade in the position, Brenner's On The Bayou's incredible wine list now features more than 500 varieties from around the world.
The Houston-based restaurant's vast collection is divided into categories including American White Wines, Imported Red Wines, Champagne & Sparkling Wine, Ports & Sherrys, and Dessert Wines. Prices range from around $50 to almost $3,000 per bottle.
Armando Dawdy is a graduate of the University of Houston, from where he holds a bachelor's degree in hotel and restaurant management. The wine expert has been happily married to his wife, Francesca, for almost 20 years. The couple has two sons, Liam and Connor, and reside just 30 minutes from Downtown Houston.