Naples, FL – (Sep 23) – The American Franchising Industry is undoubtedly one of the largest in the world. It's no surprise that it attracts many prominent franchise programs from different parts of the world. As of 2020, more than 775,000 franchise businesses operate in the United States. According to Casey Askar, founder of the Askar Family Office portfolio, the future of this burgeoning industry looks bright.
Millions of people work in this sector directly and it contributes approximately three percent to the United States economy. Askar says the largest franchise sectors include business services, fast food establishments, and retail outlets (products, food, and services).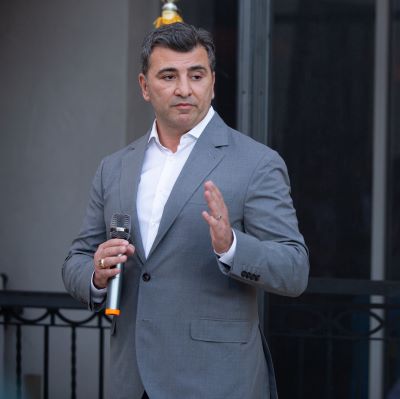 Franchising is also strong in automotive, hospitality, financial, legal, real estate, and residential services. In addition, there is a growing interest in healthcare-related franchises. Establishments in franchise sectors typically provide home care and specialized medical services.
Meanwhile, states with the highest number of franchise establishments include New York, California, Pennsylvania, Florida, and Texas. Kousay Askar noted that roughly half of American franchise brands maintain a hyper-regional presence. As such, they operate establishments in 10 or fewer states. On the other hand, brands operating in all 50 states account for 16 percent of franchises.
Competitiveness
Hundreds of thousands of American entrepreneurs enroll in franchise programs, thanks to the bright financial prospects associated with many franchise sectors. The restaurant sector is a good example of an attractive franchising opportunity. However, Casey Askar urges entrepreneurs keen to participate in the U.S. franchise industry to maximize efficiency and competitiveness.
Local franchise brands excel in many other aspects, including providing convenience to customers. Establishments typically open outlets in strategic locations, making it easier for customers to reach them. On the other hand, these establishments adopt highly efficient unit layouts and business processes. They also invest time, effort, and funds in customer service training programs.
Meanwhile, state and federal authorities stipulate filing and regulatory disclosure guidelines.
Franchising Trends
Casey Askar also talked about the current franchising trends in the country. He noted that the South is the epicenter of franchising in the United States. Levels of interest in franchising vary by state. According to recent reports, relative interest for California stands at minus 25.0 percent.
Interest is significantly higher in New York, while entrepreneurs in Vermont demonstrate lower levels of interest in franchising. Casey Askar believes that Vermont's no billboards policy is more likely to blame for the trend.
Regulatory Requirements
Although not all states enforce franchise laws, federal authorities provide regulatory guidelines to address wide-ranging matters. For this reason, Casey Askar urges entrepreneurs to urges entrepreneurs to scrutinize federal and state laws before commencing operations or signing franchising agreements.
Examples of issues covered by the laws include pre-sale disclosure and registration requirements. Franchisors must compose a franchise disclosure document (FDD). The document should incorporate the franchisor's financial statements, contact details, franchise agreement copies, and other relevant items.