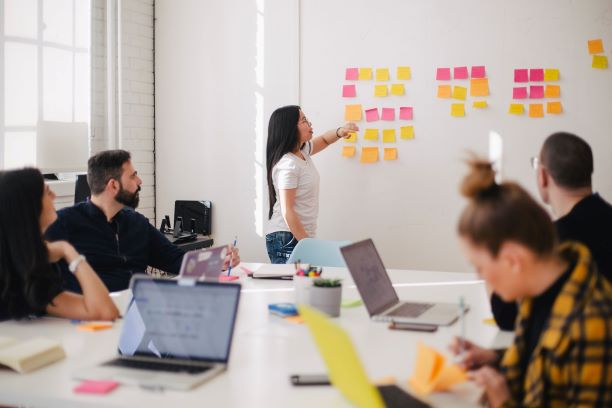 It wasn't too long ago that experts in the industry were predicting big changes that are about to hit the Human Resources sector in 2019, and now, we are already looking forward to 2020.
Did all the predictions from last year come true? Probably not, but some of them did, and the coming year is going to build on them, while introducing some trends that were expected to be seen this year. Not all impacts on Human Resources were positive, but overall, it did show a marked improvement in career prospects for both present and upcoming HR professionals.
Talent Acquisition Rush
The talent acquisition rush had its roots in 2018, but in 2019, the rush mode tuned into full on panic mode, as the top organizations in Australia were pressing hard on their respective HR departments to acquire top talents from around the world.
As a matter of fact, similar trends were also seen in the HR department itself. Not only did the companies want the best people in their respective fields working for them, but they also wanted the most qualified HR professionals recruiting them as well.
It seems that all key decision makers have understood the importance of the employee more than ever before, and perhaps even more than expected! This actually led to the next trend, which affected Human Resources tremendously and somewhat negatively as well.
Increased Workload
If the best companies are hiring for various posts, it is only to be expected that resumes will fly in by the thousands, which they did, making the job of the HR recruiter ever more difficult. While this also meant higher pay, the excess work was sometimes quite a bit to handle, according to some of the top HR leaders in Australia. As a matter of fact, the increased workload also gave rise to the third trend, which was predicted, but not to the extent it was observed this year.
Increased Recruitment in Human Resources
What can organizations do when their recruiters are overworked beyond their capacity? Ironically, further recruitment was once again the only solution. More Human Resource managers are now required than ever before to both recruit and handle the increased workforce post recruitment. This resulted in HR Management becoming a highly sought after university course in 2019.
Given that this is isn't one of the passing trends but an actual evolution in the sector, the recruitment opportunities in 2020 and beyond are only going to become better in HR. Those with a bachelor's degree should definitely consider getting their masters in human resources as soon as they can.
Even those that are working in Human Resources already can easily complete the rmit master of human resource management course online and in flexible schedules. Being an Australian Human Resource Institute (AHRI) accredited online course, the rmit master of human resource management enables HR aspirants to make use of the present opportunities and climb further up the corporate ladder.
Automation Came to the Rescue
In light of HR's predicament in managing time, it became quite clear that automation can be extremely helpful in many ways.
In respect to the problem of having too much to do, AI solutions began to make themselves more apparent than before. Keep in mind that they were already there even before 2018, but the need to adopt automation software in HR was not felt in Australia,or anywhere else around the world as direly before.
Additionally, there was also the question of improvements and enhancements that machine learning finally managed to implement with surprising accuracy across all fields of business operation from late 2018 in particular.
As things stand now in 2019, the power of AI has finally been realized and accepted as part of evolution in business at a significantly larger scale than before. Artificial intelligence is no longer the enemy of the human worker, but an aid or tool designed to make their lives easier. It does not diminish the need for employing qualified HR professionals, but simply makes it so that everyone can finally get back home in time, instead of being stuck with manual data entry.
Now, as already mentioned, AI wasn't developed to help with data entry alone but also to help with the actual recruitment process as well. By using these tools, talent acquisition from around the world became much easier for Human Resource managers, which actually gave rise to the next trend, which will be much more strictly observed in 2020 and beyond.
Technical Knowledge in HR: Basic IT Training is Becoming Necessary
To use all the automated tools and applications to their best abilities, HR managers and all department employees must now prepare to embrace basic IT knowledge. Newer recruits with updated education will already come equipped with the knowledge necessary to handle relevant software with results, but the older, more experienced workers in Human Resources must now undergo training to fill the gap in technical knowledge.
Newer software and tech will continue to get introduced in business, and there will always be a learning curve for everyone, but with the basic knowledge of information technology, automation and more, that curve will be much less steep than it would have been otherwise.
Artificial Intelligence is not going to replace HR, but lack of knowledge and ability to operate the advanced automation tools might replace old employees who are not willing to learn, such as through a masters in HR, before it's too late.
For the coming year, it is expected that HR will continue to build on similar trends, although it's a bit too early to predict anything for certain. Nevertheless, there is no argument regarding the fact that jobs in HR are getting more complicated, and higher qualifications with updated educational curriculum will be more helpful to even older and experienced employees. Nevertheless, due to the growing demand in the sector, Human Resources will continue to be a lucrative career opportunity for the foreseeable future.