The ongoing coronavirus outbreak in China has led to popular game "Plague Inc" to be pulled from the country's App Store after China decided it was illegal —despite having been available for eight years.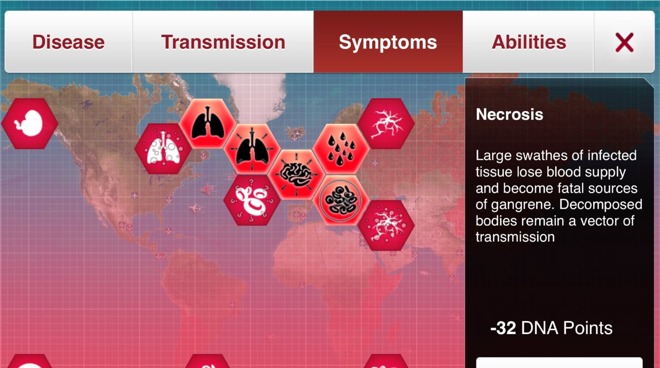 In a statement, Plague Inc developer Ndemic Creations claims it was informed the game "includes content that is illegal in China as determined by the Cyberspace Administration of China," and has been removed from sale in the App Store covering China.
"This situation is completely out of our control," said Ndemic Creations.
"Plague Inc" is a strategy game where players must create a fictional pathogen and try to spread the plague as far as possible around the world. As with a real-world virus like the coronavirus, part of the game involves countries cutting off access to nations enduring infections, with border controls and the development of a cure causing players to thing strategically about how to improve how the virus infects and spreads.
"It's not clear to us if this removal is linked to the ongoing coronavirus outbreak that China is facing," the studio suggests. "We have a huge amount of respect for our Chinese players and are devastated that they are no longer able to access and play Plague, Inc."
Despite the dark subject matter, the game has been recognized for its educational importance, including by the Centers for Disease Control and Prevention, as a way to encourage players to learn about serious public health issues.
While the game is blocked in China, it is still available to download and play in other markets. The developers are attempting to contact the Chinese regulator to understand why the ban has taken place.
This is not the first statement Ndemic has released concerning the coronavirus. In late January, it acknowledged the rise in player numbers it sees after an outbreak of a disease, and took a moment to remind players of its limitations.
"We specifically designed the game to be realistic and informative, while not sensationalizing serious real-world issues," wrote the team. "Please remember that Plague Inc. is a game, not a scientific model, and that the current coronavirus outbreak is a very real situation which is impacting a huge number of people. We would always recommend that players get their information directly from local and global health authorities."