According to public health experts, COVID is here to stay. After wreaking havoc with the lives of millions of people globally, scientists may finally tame the virus. But it is likely to continue being a threat in the form of new variants. Businesses, governments and non-governmental organizations need a flexible, dynamic anti-bacterial strategy to deal with this ongoing threat. The most cost-effective solution is the use of a powerful hypochlorous acid disinfectant that can readily deal with a variety of bacteria, viruses and parasites at source.
Electrolyzed water machine – The Secret Weapon
Whether it's the 2013 virus that caused severe acute respiratory syndrome (SARS), the 2019 SARS-CoV-2 (COVID-19), or any other form of viral outbreak, one thing is certain: These are "intelligent" organisms that vaccines and other interventions may "tame", but which are likely to re-emerge as variants. The one thing that hypochlorous acid (HOCL) does well is to very effectively eliminate viruses and other contaminants. 
If there's one secret weapon that can unleash the power of anti-bacterial hypochlorous acid, it's the electrolyzed water machine, also known as a hypochlorous acid generator. Once disinfected and pure of viruses and contaminants, the water is then good for multiple applications, including:
– Hygienic treatment of foods and other edible products
– Personal hygiene routines, including pandemic protocols such as hand sanitizing 
– Use in health care settings for cleaning and disinfecting patients and equipment 
– Food preparation, drinking (for pets and humans alike), washing and bathing   
In a post COVID-19 world, every aspect of our lives require enhanced hygiene protocols. The use of hypochlorous acid disinfectant equipment is the natural, and most effective, response to addressing these enhanced guidelines effectively. Best of all, there are no complex chemicals or processed compounds used in turning contaminated water into a safe, drinkable, usable resource.  The HOCL generator does its magic on premises – by conveniently electrolyzing salt and water. It's a secret weapon with no real "secrets"!
The Need of the Hour
As we continue to battle the current wave of the COVID-19 crisis, and subsequently enter the post pandemic world, the need for non-contaminated, fully sanitized water resources is likely to increase.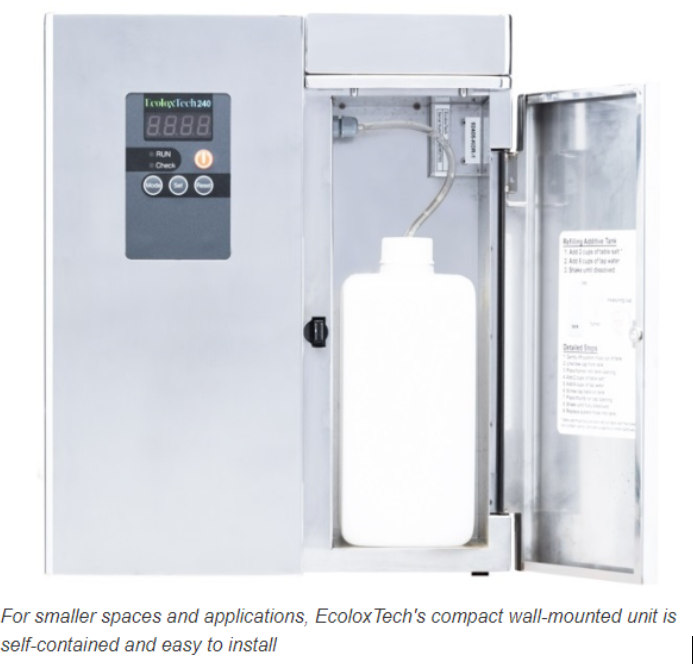 And the need of the hour is an electrolyzed water machine that's convenient and compact, and which is deployable in any environment, including:
– Hospitals and health care settings
– Restaurants, hotels, bars and eateries
– Food processing plants
– Schools and mass housing establishments
– Onboard trains and cruise ships
– In shopping malls and private and public mass-gathering spaces
– For mobile events, like fairs and exhibitions 
If there's a simple, affordable, highly responsive component to any pandemic response strategy, it is the HOCL generator. Self-contained, simple in design, discrete when operational and easy to install, organizations both large and small, benefit from having their own on-premises hypochlorous acid disinfectant machine. 
You won't need to wait until there's an outbreak of a virus infection to respond to the situation. Having a continuous supply of HOCL ensures you prevent that outbreak from occurring. And, to do that, all you need is your HOCL generator, table salt, water and electricity. Dealing with a COVID-type threat on an ongoing basis just got easier!