Online education has grown exponentially over the last decade, and there is now a plethora of courses available which are delivered partially, or entirely, remotely. This phenomenon has been steadily growing, and yet classroom-based learning has remained the preferred choice for many. Has the outbreak of the Covid-19 virus prompted a global acceleration towards an education system in which classroom-based learning will become increasingly redundant?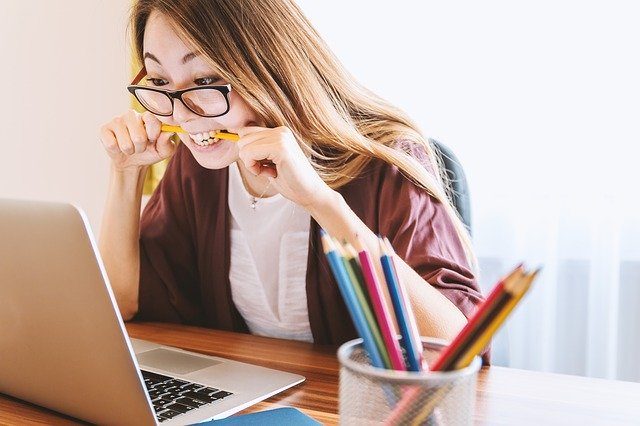 Over the past four months, classrooms and lecture halls worldwide have been hastily abandoned in line with government-mandated quarantining measures. Both students and educators have scrambled to find innovative and creative ways to enable schooling to continue and to minimize the loss to learning.
Is the future online?
Educational institutions are increasingly taking their learning online and adapting their course content to make it accessible to students regardless of their circumstances or location. Some colleges, such as the Central Christian College of Kansas, have created an online counterpart to their traditional courses. They offer an associate of arts online degree which is precisely matched to the content of their on-campus course provision, meaning that wherever you are based, you receive the same quality of education but with greater flexibility and without having to worry that your exams or graduation will be postponed by a global health crisis.
Online degrees are designed to allow students to access course content from anywhere in the world, to progress at their own pace, and to adopt a schedule that works best for them. Lectures take place using an online platform but can often simulate a traditional study an experience by allowing students to interact with tutors and fellow students in real-time. Students can access the full course content without leaving their bedrooms.
Many educational bodies worldwide have recognized the shift that technology has made in the way we access education and advance our career opportunities. Even for courses that were conducted off-line before the onset of the Coronavirus pandemic, often course resources, tools and materials were made available to students via virtual platforms to complement their classroom-based learning. The fact that this technology was already being used in many cases has no doubt eased, at least in part, the transition of those courses onto an entirely online platform; helped along by the advancement in video conferencing and webinar systems. Zoom, one of the most commonly used conferencing systems, has developed resources and packages specifically designed to further support educators to transition their courses online and to host their lectures and seminars using virtual platforms.
Now that educators and institutions that weren't previously providing their courses online have been forced to scramble to do so, will things ever go back to the way they were? Or will we see an exponential shift away from classroom-based learning? After all, will people want to return to a brick-and-mortar model of education which is vulnerable to disruptions such as pandemics?
Who might be left behind?
Arguably, online learning has expanded the demographic to whom higher and adult education is available. It has provided an alternative option which has made education available to people for whom it previously wasn't an option. Online courses are often much less expensive and don't come with the additional costs that can be an add-on for traditional College courses, such as accommodation, books, or travel fees. They are often far more flexible in their schedule, making them a viable option for parents or carers or those who need to work while they study.
However, online learning might not be for everyone. There is an argument that certain types of learners simply don't thrive in an online environment and are far better catered to through traditional face-to-face methods. It's also important to note that not all students have equivalent access to the internet or to technology. We cannot ignore the reality that when learning is forced to be taken online, and, particularly, for increasingly lower age groups, economic inequalities and differing access to resources will leave some students at a significant disadvantage and their learning will be impeded. Will schools and governments work with families to negate these inequalities and prevent them from becoming a source of further disadvantage to students with reduced access to resources or less tech-savvy parents?
Not all courses can be conducted remotely, for example, many physical science degrees require time spent in a laboratory or in the field. It, therefore, seems unlikely that brick-and-mortar institutions of learning will vanish entirely, but there is a question as to how we mitigate the possibility of similar future disruptions.  How can we safeguard those students for whom online learning isn't a satisfactory alternative if future health crises once again necessitate a shift away from face-to-face learning?