iCrowdNewswire Feb 24, 2021 1:00 PM ET
Nash Habib Supports the Community of San Diego Through Donations & More
Companies will often focus on philanthropy as a way to generate social and economic benefits. Supporting the community in which a company is located ensures that it is a win-win for all. Nash Habib has learned this early on, ensuring that his San Diego-based company is involved in various charitable causes.
Nash Habib, the president and CEO of Angelo's Towing & Recovery, has found that it's critical to support the community of San Diego and the surrounding areas of southern California. It's a good-faith effort to reach everyone and ensure that needs are met.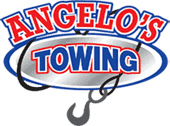 Over the years, Nash Habib has participated in a variety of community events. Each holiday, he donates turkeys to the National City Families for Military. He has been doing it for over eight years as a way to ensure that families are being fed at Thanksgiving.
Each year, the company donates as many turkeys as it can. In 2019, Nash Habib and his company donated over 1200 turkeys, filling a significant need in the area.
"I want to share with the community that I'm a part of," comments Nash Habib. He understands what it is like to go without. He has told his story on many occasions, sharing how he is a refugee who left war-torn Iraq at a young age. He was able to migrate to the United States at the age of 18.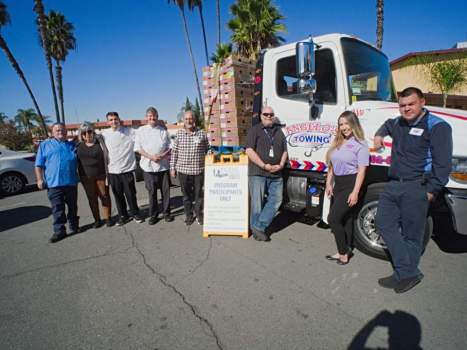 Although Nash Habib didn't know English and had no more than an elementary school-level education, he worked hard. The community helped him, and now he is determined to give back in any way that he can.
There have been many opportunities for Nash Habib to give back over the years. In addition to donating turkeys around the holidays, he also looks for other needs inside of the community. Sometimes, there will be cash donations. Other times, there will be donations of time – and he'll include many of his employees to participate, too.
As a towing company with a large fleet, there are plenty of ways for Nash Habib to donate and give back, even if it's as simple as offering emergency roadside assistance to those in need.
More About Nash Habib and His History with Philanthropy
Nash Habib has managed to live the American dream by coming to the United States. He and his family moved to Greece when he was a boy, leaving Iraq behind. Greece has a program that makes it easier for refugees to enter the U.S. Although his education was lacking upon arriving, Nash Habib worked hard to get to where he was.
Through his trials and tribulations, Nash Habib learned about the importance of giving back. He made a commitment. Now, as the president and CEO of a thriving towing company, he has the means to participate in various charitable activities.
---