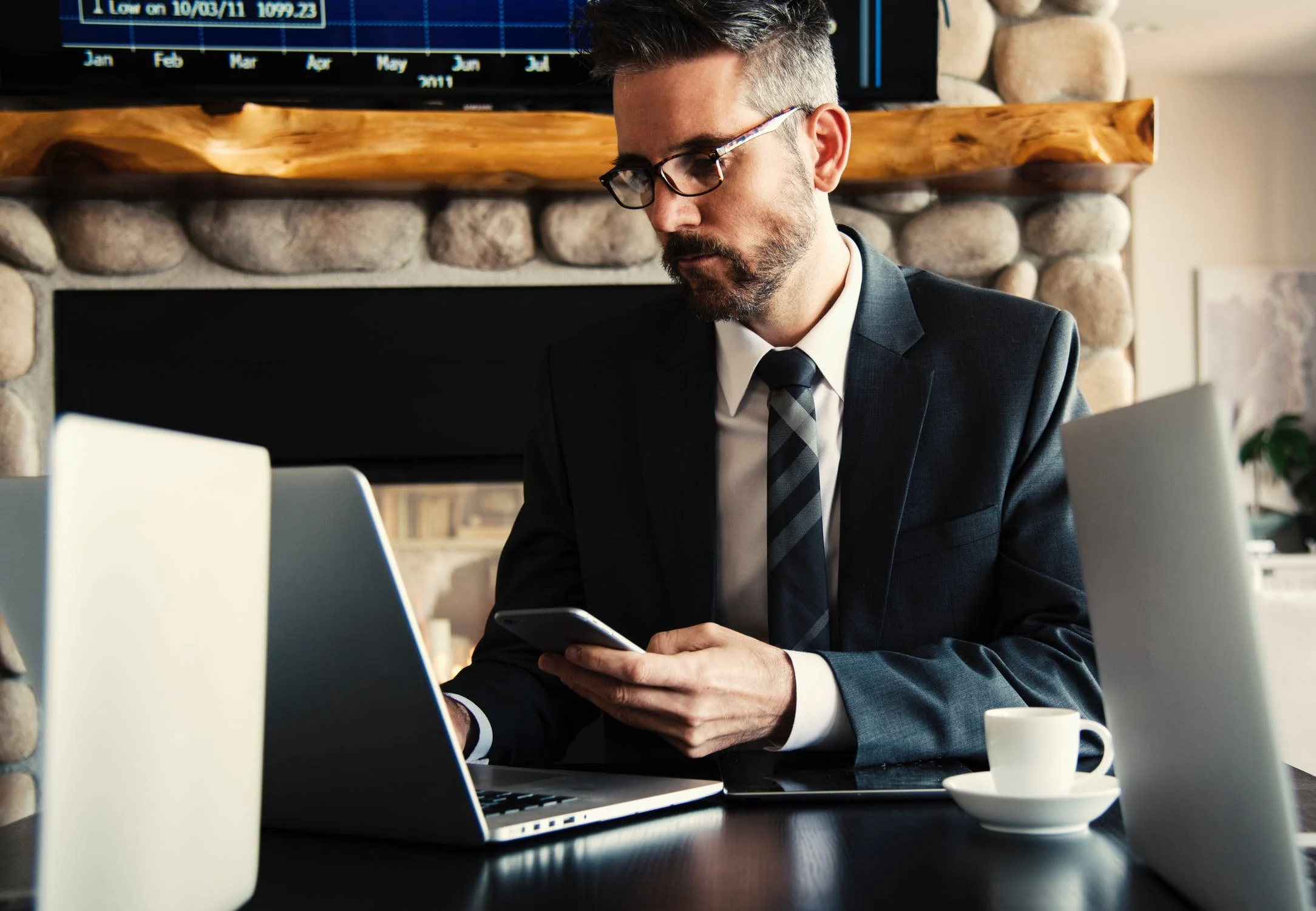 The goal of the legal firms' marketing and advertising tactic is essential to establish a sustained client output. Marketing at the law firm was once in the form of recommendations, advertisements, billboards, and TV Ad campaigns which often appeared to show the same template. Nowadays, potential customers are spending at least eight hours of searching online. There are various forums of attorneys where law firms can build their profiles, complete the entire accounts, and be involved, which also helps search engine optimization and ranking of their website. 
In this article, we are going to discuss this further and give you tips on how to promote your law firm effectively.  
Create a Professional Website
Individuals in their specific region will typically simply google a lawyer, and click on the first few results they find. Several of these links take you to the website of the law firm or attorney and display what to anticipate from their representation. One of the most major reasons people hire a lawyer is for personal injury cases and family law. So if let's say someone is in search of a Chicago injury lawyer in their area, it is pretty easy to locate one just by typing a keyword. Most of the potential clients go to search engines instead of the directories when they need a lawyer and that is why it is important for a law firm to be active and visible online. 
Websites for law firms are essential to their performance. A professional website not only tells clients what you can do, but also that you can follow through. You want it to be appealing, simple to use and a clear call to action for your future client. To accomplish this kind of platform, you must first find an expert in web design. Allow the experts in web development and website design to help you build and launch a professional and appealing website design for marketing activities. The website should be fast as users anticipate the loading of a website in 3 seconds or below. If it does not, the consumer is probably not going to wait and leave your website. You can't afford to make this mistake because to retain the views you get you to need to take every precaution you can. 
Good Client Relationship
Ensure you provide the greatest experience for your clients and they feel satisfied with sharing their views with everyone about your service. There is hardly any ad in the world that is simple enough to explain more than word-of-mouth particularly when it comes to local promotion. Customer reviews and recommendations are the ones on which most people depend when choosing their lawyers. You should encourage people to leave reviews on your website, or online sites such as Yelp. Clients would generally prefer to go to a law firm that generates testimonials and a five-star evaluation rather than one that does not have any feedback. Engage in your customer experience by securing happy customers reviews and letting their friends and relatives know. Give them a reasonable way to do that and it will greatly help your company.
Manage your online reviews regularly, and respond as much as possible, even to the good ones. That will help you feel heard and appreciated by your clients. In particular, don't let negative feedback go unacknowledged or unanswered, or presume an unhappy customer can not be managed to make satisfied. Try whatever you can with integrity and a sincere attempt to fix or clarify the matter. Several clients say they are happy to give reviews so if you're new to marketing your online practice, a good starting point is with your current clients.
Get Involved in Social Media
Law firms certainly should have social media accounts, like a Twitter page or Facebook profile. An incredibly vast majority of millennials expect a Facebook presence from the brands. It depends on the type of law you conduct about social media sites that you go with. Facebook would be a better option to advertise if you are a divorce attorney as it is a business to consumer service. Unless the law firm offers legal advice to small businesses, LinkedIn will be a better choice than Facebook, as it is business to business. 
Furthermore, if you want to be successful on social media, you have to resort to paid social media advertising behind it. Becoming an active user of social networking sites will in many ways boost the credibility of your law firm. Locally interact with people through the lookout for potential clients based on your location. Deliver no promotional posts, just let them know about your availability and your experience through the use of social media platforms. You can use social media sites to share links to your areas of expertise, discuss common issues and tips about career goals. This will allow you to highlight yourself and your law firm in a more open way. Social media can also help with the process of meeting and looking to hire an attorney as it is sociable to the platform.
Facebook and Twitter
Build a Facebook business page for your law firm. You could then send your business connections and acquaintances a one-time message, inviting them to like your page. On your website, you can share links to posts, and add topics for discussion to attract audiences to your website. Twitter is also an amazing place to do real-time networking and to gain knowledge about your competing firms. Build a Twitter account, and start following customers, other partnerships, and professional brands.
Google Plus
Google Plus is a kind of social networking site on Google such as Facebook and Twitter. It doesn't rely upon depending on your existing connections and helps you to build new ones. The feature circles are like categories for your links, so you can selectively share your updates with various communities. Promote yourself by developing a Google place location for your company page that will be found on search engines by Google. Publish a profile description on and start linking clients, professionals, and prospects in your field. There are also some successful lawyers Google groups that you might wish to join.
LinkedIn
LinkedIn is where the professionals come into focus when they want to be a good online candidate. You can use it to network, hire, and share your viewpoint of legal matters. Establish a company account and fill out a Linkedin profile. You may also add an awesome banner and logo to it. Encourage all of your staff to follow the article. Ensure that you continuously update your page with articles from your website. It will be interesting information and updates on the overall business.
Video Content 
Video is seen by many as an integral part of building an online profile. Video content for law firms seeking to stand out online is a crucial area of growth. In some cases, Google in fact rates videos higher than blogs, and Youtube is the world's second-largest search engine. It is recommended that a YouTube channel be built with a series of videos explaining different practice areas and situations in which potential clients might be associated. Videos will show you addressing various circumstances in which clients have been helped, or you could tackle some of the frequently asked questions you get. Videos can help potential customers feel more connected to your firm. 
On your home page, you could create a short video highlighting what you are doing, and why you are the best in it. Utilizing video on your homepage meets significant aims for legal marketing. When viewers listen to your voice, recognize you, and know your story, they begin to feel attached and there is a connection. Furthermore, when visitors offer their email address in return for anything of interest such as the tip list, they permit you to promote yourself. 
Maximize Website Lead Conversion 
If your website users come by to browse and then leave, you may need to make significant adjustments to your website that will turn those visitors into leads. Consider adding to each page of your site a clear call for action, with all your ads, articles written, and promotional content. This helps your web users to know precisely what they have to do, which could include clicking a Contact Us link that will launch a page where customers can fill in their contact details. Several law firms have also noticed that adding a Live Chat feature to their website allowed clients to ask questions about the process. A live chat tends to feel more direct than sending an email or calling a phone and provides quick results as well. Furthermore, ensure the website is functional on all mobile devices as there will likely be a significant number of your clients using mobile smartphones and tablets to reach your page.
Ideas for Web Marketing
Develop specialized service pages
Many law firms provide different services, so make each specialization transparent for better results with a drop-down menu as people looking for these particular services want to be able to locate them quickly. Customers are likely to leave without realizing immediately that the service they need is also specifically identified as an option. Each of your specific services has dedicated landing pages and sections on your web page, highlighting what you are doing, and how you can make things easier for them. It will not only increase retention levels on your platform and give you more leads, but it will also give you more space to refine keywords for each specific service area.
Provide high-quality content
One of the marketing advice that is frequently shared but often ignored is generating high-quality content to gain an audience and interest online. This is crucial in almost all business sectors, and particularly law. If you are exploring blogging, then focus on posting a few pieces of excellent quality, rather than multiple articles of poorer quality. Useful articles which help answer customer questions are the way to get customers to your website. Moreover, maintain the design nice and simple with a couple of selected pages instead of lots of pages that clutter up the site when building your website.
Increase your standing in legal directories
Seek to raise your profile in such legal directories as FindLaw. A relatively simple and affordable way to promote your practice is to include your company in the main directories. Several are free to add your information while others have paid listings and charge for additional publicity on a monthly or annual charge. Being included in the main ones will help improve your traffic and give your website a quote and hyperlink.
Use an email marketing newsletter
The distribution of newsletters is a primary technique for marketers at law firms. You will promote newsletter sign-ups from your web site's home page. A routine email sent to those who have signed up to the list keeps you in the forefront of customers and potential clients. It is also a great opportunity to demonstrate your informative content authority by including article snippets with links pointing to your recent blog posts. Be sure, however, that you don't flood your customers with too many emails and offer them options to subscribe and opt-out of your newsletters. By presenting useful information to your customers, it would want to get them to subscribe and interact more. You can use the automation tools for email marketing to help you organize automated workflows that take the burden out of reminding you to send emails on a schedule.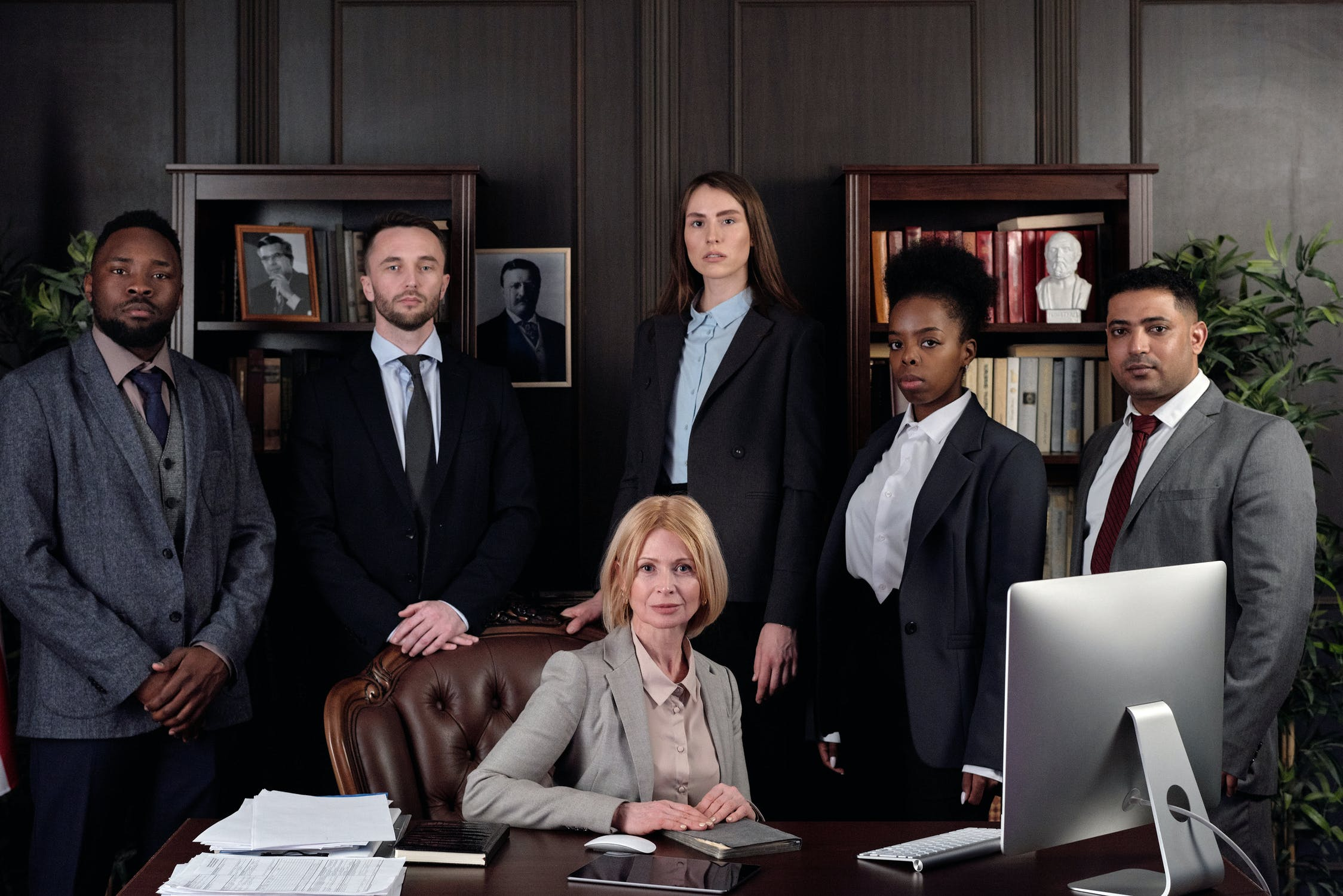 Your law firm can use these tools to advertise and more actively communicate with clients. If you can set yourself up as an expert in your field of law online, you can instill trust in your future clients. A successful strategy on digital marketing will also help you turn pleased consumers into an advert for prospective potential customers. A good digital marketing campaign ensures positive feedback is collected and used in marketing. This positive reputation available on the internet will see people moving quickly from checking the quality of the services you offer when clients book your services. A strong digital presence is at the very core of the most effective law firms.