Business is all about creating solid relationships with customers – after all, the better your relationships are with those who regularly purchase from you, the more sales you will make in the long term. However, it's not as simple as occasionally sending a friendly message to customers, as this approach could come across as slightly desperate for trade.
Instead, there are many ways you can keep in touch with your customers without coming across as too forceful. This guide will give you all the information you need to know about how to stay in touch with your customers in a positive way:
Write a regular newsletter
Customers who have a keen interest in the products and services you have to offer may be interested in receiving a regular newsletter, either through the mail or email. This newsletter should be detailed with valuable information that your consumers may want to make a note of, such as the latest news, upcoming discounts, or useful tips and tricks. This is just one quick and easy way to stay in touch with all of your customers at a single time; however, do bear in mind that newsletters will need to be customized by name and potentially sectioned into different target audiences so that each consumer is receiving information that is relevant to them.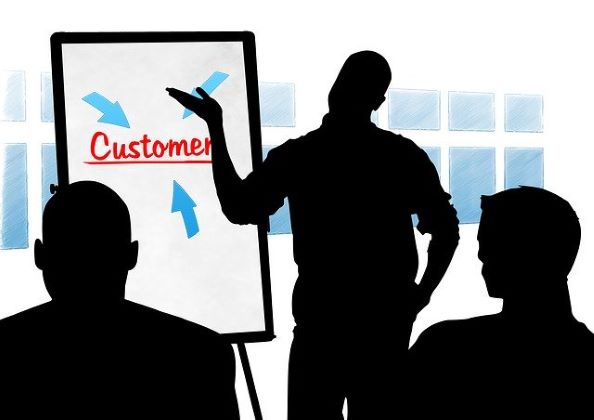 Start a referral program
Everybody loves a giveaway, and one way of building relationships would be to set up a referral program to reward customers that have shown loyalty to your business. In such a fickle world, customers like to know that they are appreciated, as they can ultimately decide to shop with any business – but they have chosen you. Make sure you show gratitude by offering rewards such as cash bonuses, discount codes, and even freebies when they have placed a certain number of orders.
If a customer regularly makes purchases with your company, these referrals will act as a form of encouragement for them to refer you to their social circles, which may lead to creating a wider customer base.
Keep them up to date on shipping
When customers place an order, they're putting their trust in your company to ship their product carefully and efficiently. Unfortunately, many businesses fail to update their customers on when an order has been shipped and when they should expect it to arrive, which can cause frustration and confusion. By investing in a transport management system, you will be equipped with a tool that ensures greater interaction with customers by providing regular updates on the package's transportation process.
Stay in touch on special occasions
All small businesses should make the effort to connect with their customers on a more personal level by wishing them well on a special occasion such as a birthday, Christmas, and New Year. This could be through a newsletter, text message, email, or even a card through the mail. This not only keeps your business top of mind but also shows customers that you care.