In a fantasy world, where you are judged based on your skills rather than a piece of paper, a degree would not matter at all. However, here in the real world, you need a degree to show your area of expertise.
If you are attending an online college right now or planning to enroll yourself in an online degree program, you might be wondering if you have made or are making the right decision. No one wants to go to college, much less online college. However, if you don't want to work at your local McDonalds or coffee shop, you're going to need a degree to gain employment elsewhere.
So, the next question that arises in our inquisitive minds is, is my online degree worth it? The question is answered by a serious of other questions, so let's discuss them to reach a conclusion.
Is your online degree program accredited?
If you want to be taken as a serious candidate for a job interview, you need to make sure that you are getting your degree by a duly accredited online college. The accrediting sector can be divided into two categories regional and national accrediting agencies. Not only is an accredited degree essential in the eyes of an employee, but only these colleges offer financial aid. Institutes like the University of North Florida (UNF) is offering an accredited online degree with an excellent financial aid program. If you want to know more about cheapest accredited online colleges, follow the link to find more colleges like UNF.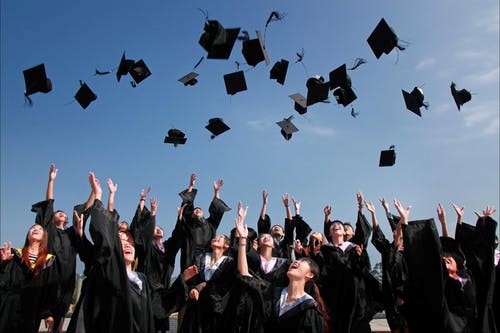 What is your career path?
Career path matters a lot in online degrees. Getting an online degree in a career like a doctor is fruitless as there is only so much you can learn online that will benefit you. Employers are rightly titled in favor of those with a traditional degree in a profession that requires practical knowledge.
However, learning how to code, learning history, or learning how to solve complex mathematical equations can be easily done online. So, if you plan to get an online degree, make sure that you can master the knowledge from the comfort of your computer. And not go for professions that require the mastery of specific practical skills.
Why are you pursuing an Online Degree?
Some employers won't have much problem with your online degree, but most will ask you questions like these. You need to have an excellent reason as to why you chose to go for an online degree instead of a traditional one. You can have some pretty good reasons like; you were trying to balance your work and life, or you considered getting a degree online to suit your strengths.
What level of degree do you have? How much time did it take you to earn it?
You can earn an associate's, a bachelor's, and master's degree online. Most employers focus more on the level of your degree than focusing on if it was earned online or traditionally. The higher the level of your degree, the higher the chances of you advancing in your selected career.
In most professions a two years associate degree will only take you so far– but a bachelor's degree from an accredited four-year program can do wonders for your employment opportunities.
The Conclusion
Getting a proper college education, being more focused in the classroom, and gaining practical knowledge side by side is more valuable in the eyes of employers. However, fortunately, these views are changing, and if you get an online degree from an accredited college, it can still be worth more than not having any degree.