iCrowdNewswire Jan 2, 2021 3:03 PM ET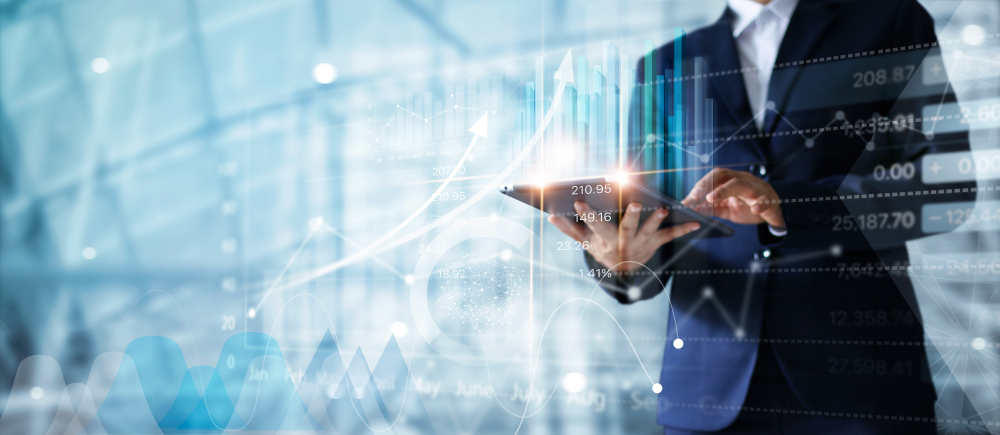 A COVID-19 slump, nationwide lockdowns and social distancing measures have led to huge upheavals in the business world. Businesses are suffering from major problems, regardless of how established they are, and have been forced to re-look at how they operate and manage during this time. In fact, there are a number of businesses that have been forced into re-visiting their business plan because it has become challenging to keep the financial wheels turning. With second wave lockdowns being imposed, churning out revenue is no easy task, combined with the general uncertainty that can be seen in the global financial markets.
Unfortunately, small businesses and startups can turn out to be a lot more brutalized, as they have small margins and limited cash reserves for handling a slump. Hence, during these testing times, businesses have been prompted to adapt to a completely new set of rules. Israel Figa recommends some survival strategies for businesses that can come in handy in such difficult times:
Tracking expenses against your revenues
In this contagion, it has become more important than ever for businesses to do a proper assessment of their fixed as well as variable expenses, along with the actual revenues. According to Israel Figa, this assessment is essential because it will provide you with a clear picture of where your business stands financially and can help you in planning ahead in the current market. As a matter of fact, this strategy can also be helpful once the pandemic is dealt with. You can identify costs that can be eliminated and even find new revenue sources that can keep your business running.
Consider the feasibility of your business model
Since the market seems to be changing on a weekly basis, Israel Figa suggests that you reconsider your business model and reassess where it stands. The time is also ripe to check your cash flow and other financial metrics because this will give you an idea of what you can do. You have to evaluate the impact of the pandemic on your collections, new sales, potential bad debts and credit cycles. It is vital to do that because if you don't have any cash flow, your business can easily go down. There have already been a number of small businesses that shutdown because they did not have enough cash to survive.
Come up with policies for the next 3, 9 and 12 months
While potential coronavirus vaccines are already in the works and rollout is expected soon, Dr. Israel Figa says that it will take time to inoculate everyone. The vaccine's manufacturing and distribution will take time, which means that businesses still have to come up proper policies for the foreseeable future. Moreover, even when the pandemic ends, it will take time for businesses to go back to pre-crisis levels.
For the next three months, you need to consider your variable expenses and keep them under control. You can also come up with potential policies that can be used 9 months down the road and in a year. However, they will have to be revisited, depending on how things turn out. You need to strategize, act with compassion and communicate.
Be patient in terms of obtaining funding
Capital is a must for businesses to run and every entrepreneur or business founder is wondering where to get it from during such tough times. Israel Figa says that there will be a decline in venture capitalists and other forms of funding in the short run because investors are going to be more vigilant. They will take longer than usual for making funding decisions and will follow stringent diligence procedures. One option that businesses can explore is to reach out to exiting investors for adding some more funds. As they have already made an investment, they are more likely to assist.
Communicate openly with your clientele
It is vital to remember that your customers are of the utmost importance if you want to keep your business running. As per Israel Figa, we are in this together, which means that a business needs to be transparent with its clients about what problems they are going through. Customers can be very empathetic with companies that are facing a crisis, as long as you are open and honest with them. Talk to your customers, so they will understand the perception of the product or service you are offering.
Maintain a healthy relationship with suppliers
It is understandable that businesses may find it difficult to pay their suppliers or vendors because of the lockdown. However, Dr. Israel Figa suggests that you give your suppliers and vendors' sufficient notice if there will be a delay in payments because they also need to be prepared. Chances are that they will already be expecting such issues, but it is best to communicate with them, so you can maintain a healthy relationship. You can also talk to them about coming up with an arrangement that can be helpful to both parties.
Managing your employees
A number of companies are considering layoffs in such trying times and many have already let go of a lot of their staff. However, according to Dr. Israel Figa, there is a better option that can be explored. Businesses can consider reducing the salaries of higher paid employees and executives in order to retain others. But, if you do have to make tough decisions, then it is best to do it with compassion, offer extra compensation when needed and follow any government directives given.
Furthermore, this kind of implementation should be done in one go, rather than in stages, because it will have an impact on employee morale. You also need to keep your team members engaged and connect with them through tools like Zoom. Maintaining high spirits is important, especially when you have a remote workforce.
Experts like Israel Figa have provided these survival strategies to help businesses in weathering this storm that's raging in the world's markets, so they can live to see another day.
---