Escape reality by turning the page on a little fantasy.
While losing yourself in a good book is always a welcome distraction, a fantasy novel provides an immersive experience. Enchanting worlds and mythical creatures combine for endless possibilities.
The Kingdom on Fire series by Jessica Cluess embodies all of this and more.
After graduating from Northwestern University, Jessica Cluess started penning her debut entry, A Shadow Bright and Burning. It garnered immediate critical acclaim, earning a starred review in Publishers Weekly. Since then, the author has written two more installments, A Poison Dark and Drowning and A Sorrow Fierce and Falling. Each weaves a captivating story set in a mythical world filled with enthralling characters. Each page is filled with monsters, magic, and mayhem.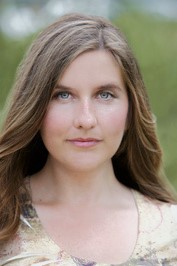 What more could a YA fantasy fiction fan ask for?
As the trilogy celebrates its fifth anniversary, let's examine the main elements that put Jessica Cluess' trilogy at the top of your YA binge reading list.
Spell-binding magic
The Kingdom on Fire series dives deep into magic and mystery. It begins with the main protagonist, Henrietta, who can ignite herself on fire. Upon discovering this unique talent, she is immediately recruited by sorcerers. Jessica Cluess surrounds her heroine with enough wizards, witches, and fairies to make you forget this tale is set in Victorian London.
Evil-minded monsters
In fantasy fiction, you need a good villain. Kingdom on Fire delivers with the Ancients. These bloodthirsty demons are bent on destruction and domination. Along with their terrifying henchmen, the Familiars, these monsters are a formable foe perfect for YA fantasy.
Non-stop action
There's never a dull moment in Kingdom of Fire. While the series starts slowly, it builds quickly into a full-out, fast-paced romp. Secrets, reveals, and betrayals will leave your eyes glued to each page throughout the entire story. Without any spoilers here, Jessica Cluess also produces multiple, jaw-dropping plot twists that only amplify the adventure.
Well-developed characters
But it isn't all plot. Strong, thoughtful character development makes this trilogy truly resonate. Henrietta, the unforgettable heroine, is both witty and pragmatic as she navigates this male-dominated society. Jessica Cluess avoids a common pitfall. Instead of creating "cookie cutter," one-dimensional characters, each supporting role, like Blackwood and Maria, is rich and complex. Even R'hlem, the worst of the Ancients, is sympathetic and not absolutely evil. The author uses these pieces to spin a story that's overflowing with emotional intensity as it tackles themes of prejudice, sacrifice, acceptance, and forgiveness.
Heart-warming romance
Love stories are often at the heart of YA fantasy books. Kingdom on Fire isn't any different. As one of the few women in this world, Henrietta faces no shortage of potential suitors. Yet it isn't all roses. She experiences disappointment, rejection, and heartbreak just like anyone else. The undercurrent of her romantic journey is rewarding to follow across these three titles.