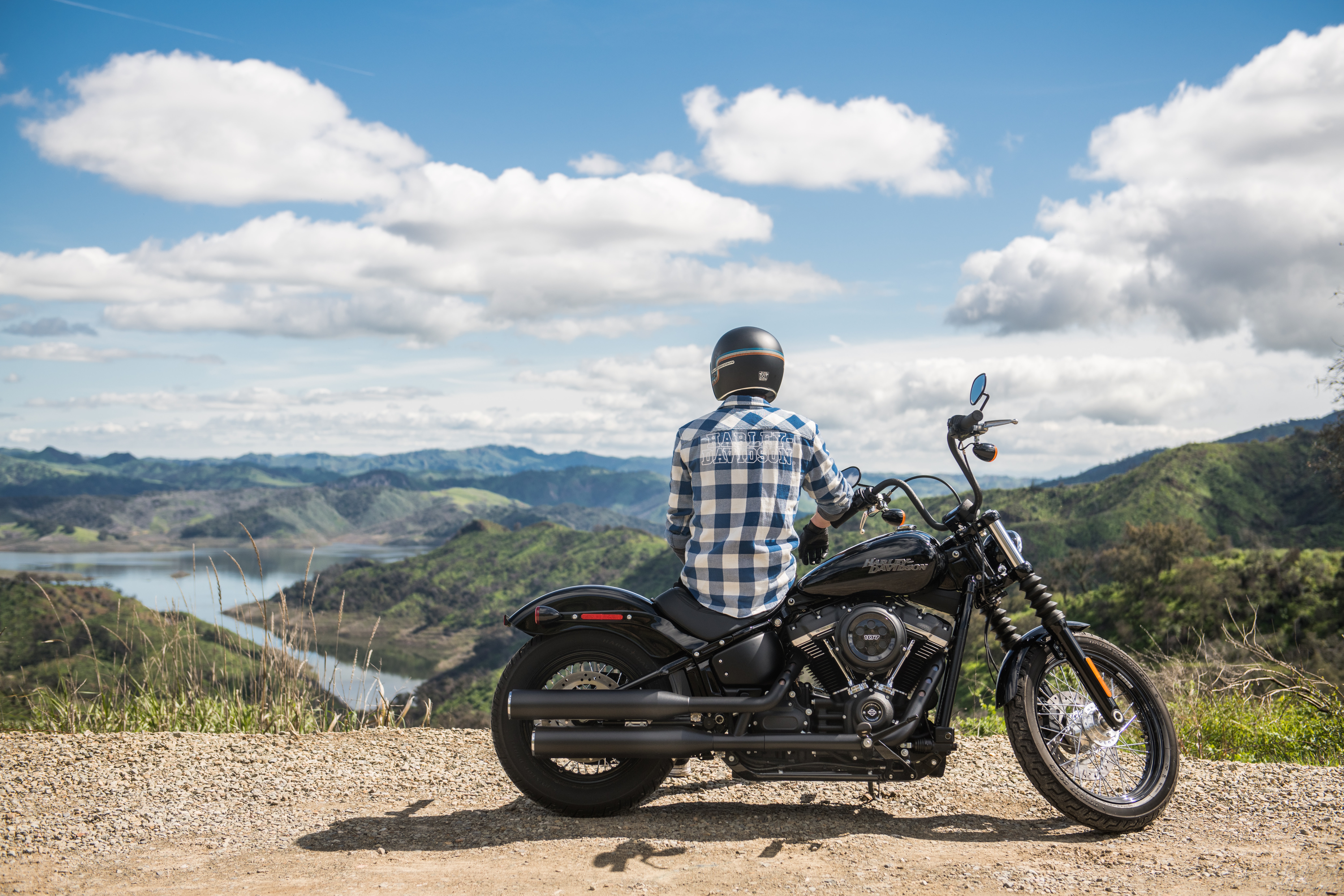 According to Ohio State Highway Patrol statistics, in 2019 alone, 160 motorcycle drivers died in crashes on Ohio roadways. The National Highway Traffic Safety Administration (NHTSA) also reports that a motorcyclist is 35 times more likely to die in a traffic accident than someone driving a passenger vehicle. And even when motorcycle accidents don't result in fatalities, they are far more likely to result in serious injuries that are difficult and costly to recover from.
An Ohio personal injury law firm, Kisling, Nestico & Redick (KNR), has seen firsthand the life-altering effects that motorcycle accidents can have on victims. Most of KNR's staff and legal team worked in the insurance industry prior to joining the firm, so they know that insurance companies will do everything they can to avoid paying victims what they deserve. We talked with KNR about what riders should know about motorcycle personal injury claims and how they can protect themselves by being safer on the road.
Motorcycle Crashes and Catastrophic Injuries 
For over 15 years, Kisling, Nestico & Redick has helped motorcycle accident victims in Ohio. The firm notes that motorcycle crash victims often fare much worse than drivers of passenger vehicles, largely because riders are less protected and are thus far more vulnerable in a crash. 
Motorcycle victims often sustain injuries that are severe or even catastrophic, and at the top of this list are traumatic brain injuries. NHTSA research shows that 15 percent of helmeted motorcycle riders and 21 percent of unhelmeted riders experience traumatic brain injuries after crashes. In addition, 54 percent of riders who do not survive after crashes die at least in part because of traumatic brain injuries. 
KNR also points out that traumatic brain injuries are incredibly expensive to treat. According to the NHTSA, median charges for those who survive a motorcycle crash but suffer traumatic brain injuries are 13 times higher than for those without traumatic brain injuries. The firm warns that this can cause serious problems when motorcyclists request compensation from insurers who are unwilling to pay fairly for high-dollar medical treatments that people need to recover. Often, the firm must step in to negotiate on behalf of victims to ensure that they receive the compensation they need to heal.
Kisling, Nestico & Redick also says that traumatic brain injuries aren't the only kinds of catastrophic injuries that commonly result from motorcycle crashes. Spinal cord injuries resulting in paralysis, arm and leg injuries and fractures, and internal bleeding are just a few of the other major injuries that the team frequently sees. In addition, riders frequently suffer from road rash (severe skin abrasions) from skidding on the road after being thrown from their bikes.  
Due to the severity of these injuries, it is almost always advisable to work with a lawyer prior to negotiating with an insurer. And if you go it alone but discover that the insurance adjuster isn't willing to budge, you can always contact an attorney to step in. Many times, says KNR, this will almost immediately result in the insurer offering fair compensation.
Recovering Fair Compensation After a Crash
When you are facing a serious injury, Kisling, Nestico & Redick says that the best thing you can do to support a complete recovery is seek full compensation for your injuries. But unfortunately, this isn't always as easy as it sounds. While there are many types of compensation that victims are eligible for, many people aren't aware of this and fail to seek the full range of compensation to which they are entitled. 
For example, most people know that crash victims are eligible to be compensated for medical bills, but too many stop there. Loss of income due to missed work is an incredibly important form of compensation that some people never apply for. They also often fail to seek proper compensation for chronic injuries; victims should be compensated not only for immediate medical treatment but also for future treatment and physical therapy. Additionally, after serious accidents, victims can and should seek damages for disfigurement, pain and suffering, loss of consortium or family relationships, and mental anguish. And finally, if a loved one dies in a motorcycle crash, their family may be eligible to recover wrongful death benefits for funeral expenses, loss of financial contributions, and loss of comfort and safety. But again, because negotiating with insurers after an accident can be stressful, many people recover only a portion of the compensation that they need and deserve.
Since some types of compensation can be difficult to quantify and many cases are complex, Kisling, Nestico & Redick recommends working with a lawyer – not just with the insurance company. KNR has helped many clients properly value their claims to ensure that they are compensated the full amount that they need for recovery. It is an unfortunate reality that insurance companies often try to profit by denying motorcyclists' claims. Having an experienced attorney on your side can make the difference between receiving sufficient compensation for your recovery and having to pay out of pocket. 
Safety Tips for Motorcyclists
Because they have worked with so many clients who have suffered injuries in motorcycle crashes, the attorneys at Kisling, Nestico & Redick have plenty of safety recommendations for riders based on common scenarios that result in accidents. The personal injury law firm says that there are plenty of things that riders can do to keep themselves safer on the road. 
For one, wearing proper protective gear can make the difference between sustaining a serious injury and a lesser one. The firm recommends always wearing a helmet, goggles, boots, gloves, and denim or leather clothing that covers as much of your body as possible to prevent serious abrasions and injuries. 
Kisling, Nestico & Redick has many examples of common accident-causing scenarios. For starters, drivers who engage in speeding, driving recklessly, texting, or using cell phones can all cause severe hazards for motorcyclists. Drivers also commonly create safety risks by abruptly turning into oncoming traffic or suddenly pulling out in front of motorcyclists on busy roads. Other high-risk behaviors to look out for include drivers not stopping at lights and stop signs, swerving in and out of traffic, and failing to pay attention when merging onto or getting off of exits. In any of these scenarios, if a motorcyclist is struck (especially on the front of their bike) and thrown to the pavement, serious injuries can result. 
While it isn't possible to protect yourself from all of these risks, KNR says that the best policy is to be aware of what is going on in the vehicles around you and respond in a non-aggressive manner. Use your mirrors, and if you notice a driver doing something unsafe, safely and non-aggressively drive out of their vicinity as soon as you can. If you notice that you don't have enough space between yourself and the vehicles in front of and behind you, adjust your speed to ensure a safe distance. 
What to Do After an Accident
According to Kisling, Nestico & Redick, your top priority after an accident should always be to get medical attention. Oftentimes injuries are not apparent, and show up after the fact, and since your body is in a state of shock, you may not notice injuries that are not visible to you, such as internal bleeding. 
If you are well enough to do so, there are also several useful things that you can do at the accident scene. Getting statements and contact information from witnesses and other drivers can help your case down the road. Writing down exactly what happened during the accident will help you relay the facts accurately to your lawyer. Taking photos of the scene of the accident and the other driver's license will also be useful for your case. 
Kisling, Nestico & Redick also warn that one of the most important things you should avoid doing after an accident is admitting that you were responsible for what happened in any way. The firm also advises that victims never speak to an insurance company until after they have spoken with a lawyer, even if the accident was not their fault. Insurers will often try to pressure victims into a lower settlement than they deserve and will do anything they can to gather information that will allow them to pay less. 
Before you call the insurance company, take the time to contact an experienced motorcycle accident lawyer. Consultations are almost always free, and you can learn more about your rights and whether you have a case. The attorneys at Kisling, Nestico & Redick have been fighting for Ohio motorcycle crash victims for over a decade and have a strong record of securing compensation so that victims can make a full recovery and get on with their lives. KNR does everything from investigating the accident and holding the at-fault party responsible to negotiating with difficult adjusters at insurance companies. With years of industry experience under their belts, they are committed to fighting against the ruthless tactics that insurers use to deny motorcyclists' claims.
You can get in touch with Kisling, Nestico & Redick at 1-800-HURT-NOW.