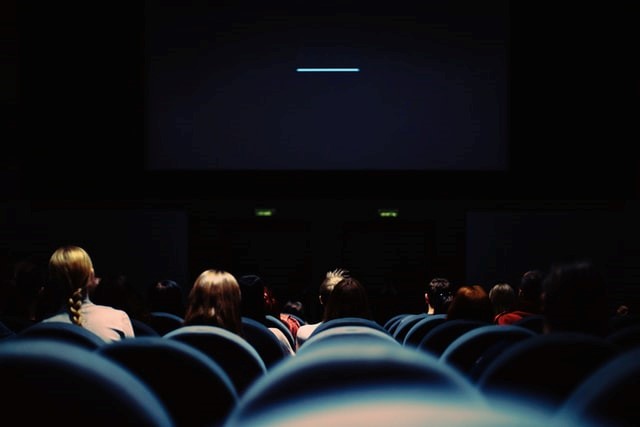 Whether you're from Generation X, or you are a millennial we all have grown up watching the endearing movies that used to be a point of interest for the people of that generation. There are also newer movies that we enjoy watching these days.
Many of these movies create an impression for the people and become part of the American culture. Movies like Black Panther, Pulp Fiction, Forrest Gump, and Little Miss Sunshine are standouts. There are always movies that stick to your heart, and no matter how many times you watch them, you'll always be hungry for more. Here is a lineup of movies that you can enjoy using the amazing Spectrum TV channels that present movies that you will always be fond of even when you'll be old:
Peter Pan
Main Characters: Peter Pan, Wendy Darling, Nibs, Tinker Bell, Captain Hook, Miss Fulsom, Skylights, Starkey, Noodler, Bill Jukes, Albino, Bollard, Alsation Fogarty, Tiger Lily, Quang Lee, Michael Darling, John Darling, Nana, Mrs. Mary Darling, Mr. Smee and others
Everybody remembers the boy who never grew up. Peter pan made it to the list because no matter how old you become, there is a large population that would always be enjoying this movie. There comes a time when you will still sit back and relax by a window at night and expect Peter or Tinkerbell to come and take you to Neverland.
Home Alone 1, 2 and 3
Main Characters: Kevin McCallister, Harry Lime, Marv Merchants, The McCallister Family, Old Man Marley, Gus Polinski, Mr. Hector, E.F. Duncan, Alex Pruitt, Peter Beaupre, The Pigeon Lady, Earl Unger, Burton Jernigan, Alice Ribbons, Karen Pruitt, Jessica, Mr. Carson, Mr. Hughes, Sinclair, Finn Baxter, Max, Alexis Baxter, Molly, Natalie and others
Who can ever forget little Macaulay Culkin and the way he tricks the bad guys in "Home Alone". This movie was one of the most favorite movies and the most expected movie that people used to look for during the Christmas Holidays. Nothing is better than sitting back wearing your Christmas outfit and calling your friends and family and watch this epic classic. The Home Alone movie also got a videogame and movie sequels that became very popular.
The Harry Potter Series
Main Characters: Hermione Granger, Harry Potter, Lord Voldemort, Draco Malfoy, Professor Severus Snape, Luna Lovegood, Bellatrix Lestrange, Ron Weasley, Professor Minerva McGonagall, Dolores Umbridge, Ginny Weasley, Remus Lupin, Rubeus Hagrid, Sirius Black, Nagini, Newt Scamander, Hedwig, Lily Evans Potter, Dean Thomas, Cho Chang, Lucius Malfoy and others
There are no words to describe the magical effect of the Harry Potter movies. People have bid farewell to the movie after the recent part "Harry Potter and the Deathly Hallows". But you can always relive the adventurous journey with Harry, Ron and Hermione and the others at the Hogwarts School Of Wizardry.
The Notebook
Main Characters: Allie Hamilton, Noah, Jr. Lon Hammond, Martha Shaw, Bodee, Anne Hamilton, Frank Calhoun, Sara Tuffington, Dr. Barnwell, Aunt Jeanette, Nurse Selma, Mary Allen Calhoun, Fin and others
There is something really amazing about this movie that no matter how many times you watch, it never gets old. The reason has to be the heart wrenching and a marvelous storyline and perhaps Ryan Gosling's and Rachel McAdam's amazing act that keeps the movie a great reference to love.
The Avengers Movies
Main Characters: Iron Man/Tony Stark. Captain America/Steve Rogers, Antman/Scott Lang, Thanos, Black Panther/T'Challa, Bruce Banner/Hulk, Thor, Rocket, Groot, Gamora, Star Lord/Peter Quill, Black Widow/Natasha Romanov, Loki, Hawkeye/Clinton Francis Barton, Drax, Spiderman/Peter Parker, Pepper Potts, Scarlet Witch, Vision, Doctor Strange, Aunt May, Crossbones, Winter Soldier/Bucky Barnes and many others
The perfect cast and the amazingly directed and written movie brought to life all the chief comic characters. Anthony and Joseph Russo have created the most amazing plots for the current generation geeks which makes movies popular. This movie that gets you the amazing action-packed story every time you watch it.
Frozen
Main Characters: Elsa, Anna, Olaf, Kristoff, Hans, Queen Idunam, Pabble, Oaken, King Agnarr, Bulda, Duke of Weselton, Marshmallow and others
Christmas is not Christmas without watching this Disney's Blockbuster Movie only once. Anna, Elsa, Kristoff, and Olaf have melted our hearts and now they have become part of the American culture and people love to watch them all the time.
Titanic
Main Characters: Rose Dewitt Bukater, Jack Dawson, Brock Lovett, Caledon Hockley, Ruth Dewitt Bukater, Fabrizio De Rossi, Spicer Lovejoy, Lizzy Calvert, Captain Edward John Smith, Margeret Bates, Thomas Andrews, J. Bruce Ismay, Colonel Archibald Gracie IV, Benjamin Guggenheim, Chief Officer Henry Wilde, Second Officer Charles Lightoller and others
Jack and Rose always make movie fans fall in love with everything pertaining to the movie every time it airs on TV. And no matter when it airs, it leaves people wondering about the story. These include the twists in the entire movie story and resemblance to the unfortunate historic event that has made the movie a deserving entity to reach the Oscars. I personally love the Movie's Soundtrack by Celine Dion.
Final Words
The list will stretch to an unlimited extent if we ask for Hollywood's Marvels of All Times. Look out for these amazing hits of all times with Spectrum that helps you stay with the memories and gets you an amazing ride to the past every time you watch this.
Author Bio:
About Caroline Eastman:
Caroline is doing her graduation in IT from the University of South California but keens to work as a freelance blogger. She loves to write on the latest information about IoT, technology, and business. She has innovative ideas and shares her experience with her readers.