The Early Year
Paul Newman, the Oscar-winning actor, and founder of Newman's Own, the first successful business to start with the promise to donate 100% of its profits to charity, and Bob Forrester, who one day would succeed Paul Newman as CEO of Newman's Own, began their close friendship through a shared commitment to philanthropy. Paul Newman was in his 11th year of running Newman's Own, while Bob Forrester was into the 24th year of what was destined to be a 50 plus year career devoted to philanthropy. At the time, Bob was running his own business, a successful international consulting firm serving the global nonprofit sector he founded in 1980.
Bob Forrester's career in philanthropy was not something he had planned. Upon returning from service as a First Lieutenant in Vietnam, he wanted to start his graduate work in psychology. To afford the tuition, he took a job as the Director of Corporate Relations at a university. This launched a career dedicated to philanthropy and set him upon a pathway to becoming a leader in advocating for and supporting the role and responsibilities of the corporation in society. At that time, this was a controversial subject. There were corporate leaders, educators, economists, and others who argued that the only role of a business was to produce profits for its shareholders. For them, the notion of corporate philanthropy was an oxymoron. As one of the most influential economists of that time, Milton Friedman, opined, "There is one, and only one, social responsibility of business-to use its resources and engage in activities to increase its profits….".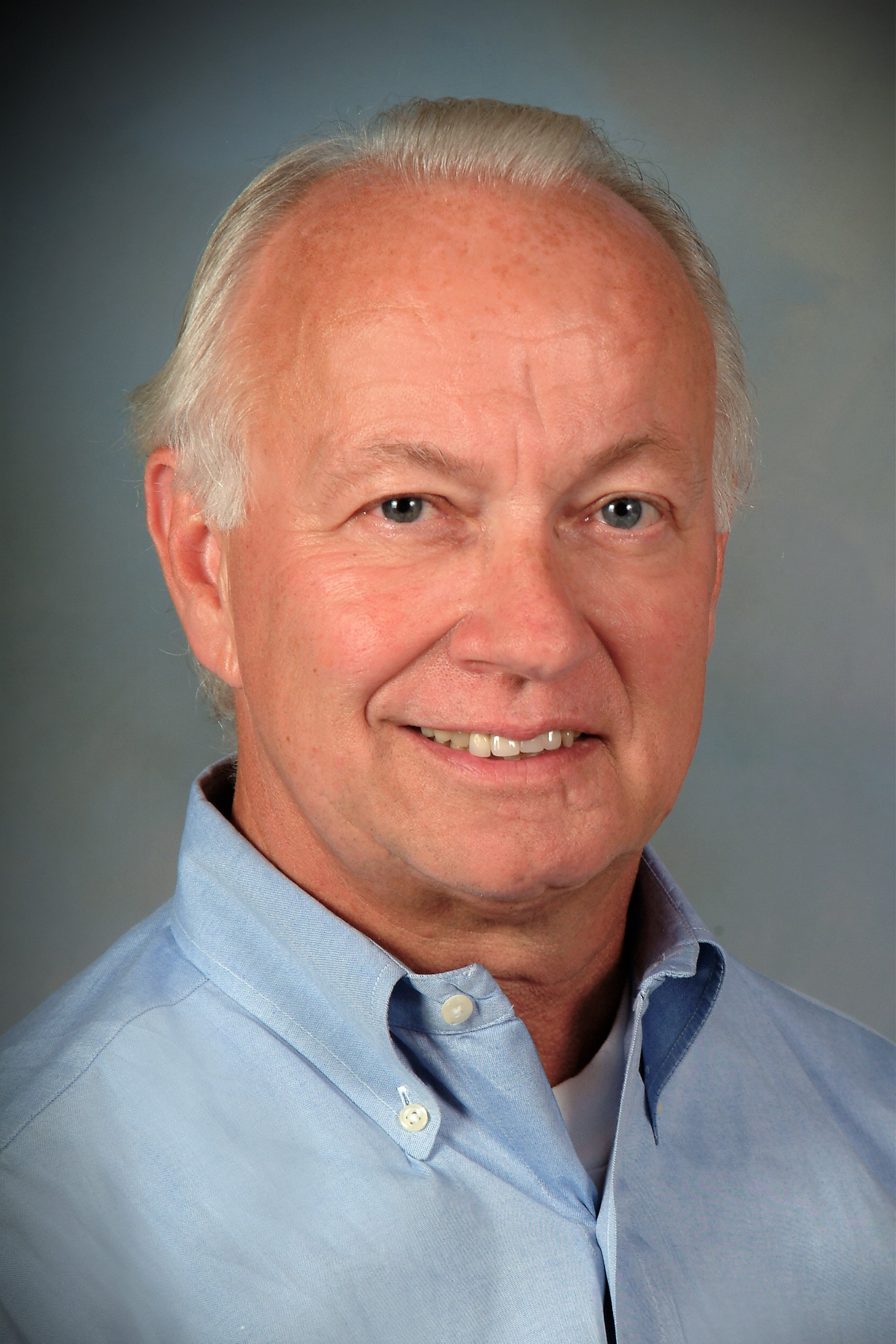 Fortunately, some believed the privilege of conducting business was made possible by society. This formed a social compact, and a business should think and act more like a citizen who accepts a more significant responsibility to the society in which it operates. Theirs was a much broader and deeper view which held that the health and prosperity of a business, especially in the long term, was inextricably tied to the health and prosperity of the communities in which they did business. This more enlightened and forward-looking perspective was especially prominent in several metropolitan areas such as Minneapolis-St Paul, Cleveland, and Hartford, where Bob Forrester began his career as Director of Corporate Relations at the University of Hartford.
 At the time, there were over 30 large corporations headquartered in the Greater Hartford area, and their executives were active leaders for corporate philanthropy and engagement. The University of Hartford itself was organized and built 12 years before Bob joined its management team by area business leaders who believed the community needed its own independent University if it were to prosper. Much of the University's early funding came from the corporate community, whose leaders also became members of its Board of Regents.  These were the people with whom Bob worked most closely and were among his early mentors.
This enlightened corporate perspective is exemplified in 1962 remarks made by Henry Beers, then Chairman of Aetna Life Insurance:
"I believe good corporate citizenship is good business and is essential to the long-run profitability of a permanent business.
The general practice of good corporate citizenship is probably, in today's political world, essential to the survival of free enterprise, that is, the American way of life."  
This engagement in corporate philanthropy continued when Bob Forrester moved to New York University in 1976 to become NYU's Chief Advancement Officer. A major responsibility of Bob's was to interact with the top leaders of the world's largest concentration of corporate headquarters. In the first week of Bob's tenure, the President of NYU, John Sawhill, an economist, and a former corporate CEO, was about to take on William Simon in a major debate at Rockefeller University. Simon was a hugely successful business leader, a political force, and ardent advocate for the Friedman dictum that the only role of business was to earn profits for its shareholders. Sawhill called Forrester to his office, asked him for his views on the subject, and concluded with, "Good, those align with my thoughts too, now go draft my talk and get it back to me in 24 hours." By all accounts, Sawhill prevailed over Simon in presenting the case for more, not less, corporate philanthropy and engagement in society.
Another Newman/Forrester Initiative
Seventeen years later, in the summer of 1997, Bob took a call from Paul Newman. By then, he had become accustomed to what he had come to think of as Paul's "I've got an idea" calls when Newman would suggest something out of the blue, which in turn would launch the two friends down a path of the unknown in pursuit of a goal on behalf of the common good. As Bob Forrester recalls, "I picked up the phone, there was Paul Newman's somewhat gravelly voice, 'Bad Bob (Newman's nickname for Forrester when he was about to throw out one of his ideas), I've been thinking about the sorry state of affairs with today's businesses, how little they donate, how unconcerned they seem to be about their communities, and the low esteem of corporate leaders in the eyes of the public. So, another guy and I are going to do something about it. We're going to put up $250,000, buy blocks of stock in companies, write to their leaders and tell them they've got to do better, or we're going to show up at their annual meetings and kick up a ruckus…what do you think?" 
"It was the 'what do you think' ending which told me what was really on Paul's mind." continued Bob Forrester. "He was telling me he believed something needed to be done but also knew he wasn't comfortable telling other people what they should be doing; he was just too courteous for that type of confrontation."
Bob's response was to agree with Newman's observations, pointing out that looking only at the metric of corporate contributions, the aggregate of corporate contributions in the U.S. had slipped precipitously from a high of 2.3% of pretax income (PTI) in 1986 to a low 1.1% over the ten years leading up to 1996. (Source: Giving USA). (1). This difference between the high and low PTI amounted to billions of dollars less going to nonprofits at the same time government and society were increasingly depending on nonprofits to provide more services heretofore supplied through tax-supported services and programs. To further exacerbate this sharp decline in corporate financial support, businesses were more narrowly aligning their support to promote short-term business objectives as rather than how to be most helpful in addressing societal needs.
Based on his extensive experience, Bob shared his view that most corporate leaders would like to do more, but new forces had come into play making it more difficult for them to do so. He identified multiple factors at play the most pernicious being "short-termism," a term Bob began using in the 1980s to describe how CEOs and their Boards were under enormous pressure to increase stock value in the short term at the expense of value creation for the long term. Corporate investment in social purpose, particularly corporate philanthropy, was viewed as discretionary expenses of little value to this proposition.
Paul Newman understood what his friend was saying but was not about to give up. He relished a challenge, especially for a good purpose, and enlisted Bob Forester's help in coming up with a course of action. As Bob reflects, "Once again, we were off to the races! Without ever sitting down and deciding who would do what, like seasoned teammates on a sports team, we just knew how we would work together. Paul would be the inspiration and credibility for the effort, the person who could reach just about anyone, the face of the effort, and a major source of funding. I would be the expertise and sweat equity for planning, developing, and managing the initiative, as well as a source of funding, albeit at a more modest level than Paul. (2) As we had done many times in the past, we would stay in communications on an almost daily basis, solve problems together, go on fundraising calls, and in keeping with Paul's spirit in all endeavors, try to have some fun along the way."
At Bob's suggestion, Paul Newman reached out to Peter Malkin, a prominent New York business leader, and philanthropist. The three of them sat down for lunch at Paul's office, consisting of one of Newman's famous homemade salads topped with his special dressing recipe, and agreed to take on the challenge. In the fall of 1997, Bob drafted a case statement, which presented the background and current state of corporate philanthropy and social responsibility, articulated the multiple near- and long-term benefits to business inherent in a thoughtful, sincere, and sustained corporate philanthropy and engagement program, identified the barriers to a broad and fulsome embrace of such a program, and designed pathways to overcoming these barriers.
The next steps were to test the idea and its case statement with business leaders. The big test came during a luncheon in December 1997, hosted by Malkin with a personal invitation from Paul Newman to some of the most successful and widely admired senior business and philanthropic leaders. In addition to Paul Newman, Bob Forrester, and Peter Malkin, among the attendees were David Rockefeller, Paul Voelker, Cliff Wharton, Raymond Lamontagne, Ben Cohen, Steve Stamas, John Marshall, Richard Cavanaugh, Pete Petersen, and John Whitehead.
After a frank discussion, all agreed with Forrester's case statement's observations, conclusions, and recommendations. The decision was made to organize a movement aimed at increasing corporate giving and social purpose by addressing the barriers and enabling business leaders to do so more.
On September 8, 1998, The Committee to Encourage Corporate Philanthropy was incorporated as a 501 © 3 organization in the State of New York, with a founding Board of Directors consisting of:
Bob Forrester 
Peter Malkin
Paul Newman
Steve Stamas
John Whitehead
The following 12 months were spent developing an organization structure and budget, recruiting more corporate CEO leadership, further testing and refining the case, and securing sufficient funds to assure its financial sustainability during its start-up years. Managing all of this fell to Bob Forrester, who continued to provide all the staffing as a Pro Bono gift of his consulting firm, and by November 19, 1999, with final program refinements approved, financing secured, an impressive Board of Directors consisting of corporate leaders recruited, a CEO hired to run the organization, and IRS approval of nonprofit status granted, a formal public announcement of the Committee to Encourage Corporate Philanthropy took place at the headquarters of Chase Bank.
"Since I worked with Paul to draft his remarks for the announcement, I recall them with clarity," reminisced Bob Forrester, "they went something like:
 'We are fortunate that generations before us laid down and nurtured the greatest business environment in the history of the world. An environment that provides the opportunity to seek opportunities in times of despair and places a high value on initiative and innovation. This extraordinary business environment is anchored in a unique nonprofit sector which provides an alternative to many of the services provided by the government with tax support. The sector is a competitor to the government, promotes models for innovation, and is essential to our democracy. Our good luck is to have inherited this from others, and our responsibility now is to ensure that this remarkable soil for free enterprise remains nourished and healthy so future generations may likewise benefit."
Epilogue
It's been 24 years since Bob Forrester first received the phone call from Paul Newman. The purposes the two friends wanted to achieve and the plans and organization they laid down continue today. The organization remains the same but changed its name to CECP (www.cecp.co). It is a vital, impactful organization comprised of over 200 CEOs and Chairs of some of the world's largest corporations, the only global forum exclusively comprised of corporate CEOs and Chairs with an agenda focused on the role and responsibilities of the modern corporation in the life of their communities and the welfare of the planet. The member companies represent $11.2 trillion in annual revenues, employ over 14 million people, and provide over $23 billion in community investments annually.
Starting in 1997 as two friends sharing a commitment to an ideal, going on to being a Founding Director, architect, and major funder, to serving for 21 years as an active member of CECP's Board of Directors, Bob Forrester can look back on CECP with a sense of personal pride and satisfaction, and with fond memories of how he and a buddy, Paul Newman, pooled their talents around their shared belief in making ours a better world.
Footnotes:
(1) Source Giving USA
During the period 1986-1996, Giving USA was the only source that regularly measured and reported corporate contributions on an annual basis. Today, through a proprietary tool developed by CECP, corporate social engagement is measure across a much broader set of corporate inputs and is a significantly more comprehensive and reliable source. 
(2) As a funder, Bob Forrester personally donated over $700,000 to this initiative, most of which came as risk capital during CECP's start-up period.