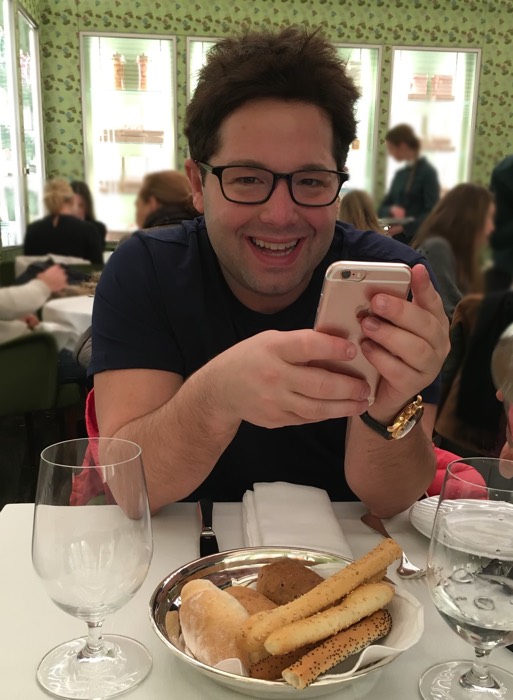 Rowen Seibel has always had a passion for business. By the age of 18, he already had 2 successful startups under his belt. Today, his areas of focus include financing, real estate, hospitality, event planning, project development, and helping restaurant owners take their business to a whole new level. As a professional restaurateur, Seibel has opened and managed many different restaurants all around the world.
Rowen knows what it takes to create brands that get noticed. Brand examples Rowen helped develop include Serendipity, Old Homestead, Caesars Palace Las Vegas and Atlantic City,  Paris Las Vegas, Planet Hollywood Las Vegas. He also helped celebrity chefs brand themselves, including Gordon Ramsay and Masaharu Morimoto.
Research & Development
For the past few years, Rowen Seibel and his team have been planning, traveling, learning, and formulating ideas for their next great group of projects. Seibel states, "It took Michelangelo 4 years to paint the Sistine chapel. I'm more than willing to put in as much time or more to ensure we have the necessary focus and dedication for all of our projects."
World Travel
Rowen doesn't limit himself to working in a certain location. Instead, he travels around the world to help new restaurant owners finance, develop, and license their restaurants. So far he's made many improvements to restaurants in Las Vegas, New York, the United Kingdom, Dubai, and Tokyo. His many years of experience creating global brands gives him the experience necessary to create a successful brand in any location.
Pandemic Impact
The pandemic has caused more than 100,000 restaurants to close their business either temporarily or permanently. Seibel knows the industry well and thus understands the steps restaurant owners must make to find the success they're looking for. Whether it's a struggling restaurant that needs a revamped marketing strategy or a new restaurant that's starting from scratch, Seibel knows what it takes for a restaurant to prosper.
Get Ready World!
Rowen examines incoming projects and deals on a case-by-case basis. He takes into consideration how much of an impact a new project will have on a community, a city, the world. Rowen Seibel is getting ready to unveil his team's next crop of developments and hopes the world will embrace them. His goal to create top restaurant brands that can please guests from all around the world is very much needed at this time.
Connect With Rowen Today!