Several years, recruiters and managers of IT-related businesses have been talking about how tough it is today to attract talented and well-qualified software developers. Industries are continually spending sums in new ways of recruiting, vying among themselves to deliver more and more lucrative non-wage benefits. Does this translate into an effect and make specialists more accessible?
The Polish market is rich in app developers
In theory, the situation seems to be ideal for all those who have associated their future with the IT industry. According to the European Commission and many research companies, Poland lacks approx. 50 thousand. developers. This is a big gap, despite the fact that almost 450,000 people work in the domestic market. IT specialists.
Finding app developers – the end of demand is invisible, because new companies, even those from non-IT sectors, are switching to new ways of servicing customers and contractors. This makes it necessary for them to "recreate" their activities. It is also important that Poland has become a large executive hub of programming services for global companies. As a result, recruiters almost "snatch" new experienced employees out of their hands.
There are few advanced app developers in the US/UK
Meanwhile, there are not so many candidates again. Time-consuming specialist studies related to computer science, lasting five years, each year finish around 13-14 thousand. people. As statistics show, roughly half of them are involved in programming. There are not enough alumni to fill the gap in the market. It is true that last year, in the Pracuj.pl portal alone, over 85 thousand. IT jobs, but the devil is in the details.
Only 8.5 percent, or around 7.3 thousand. advertisements were addressed to novice specialists. Most, about 80 percent. IT recruitment was conducted for web app developers with about five years of experience, and unfortunately, these are missing.
In Poland, the 5-year shortfall was projected at 50,000. Individuals, which will remain so until 2020. No new forecasts had been issued for Poland by the European Commission. Kodilla.com analysts made their own forecasts based on industry findings. According to projections, except in a very ambitious situation, only about 2030 in Poland will be possible to cover the void linked to developers shortage-given that by then the market of Polish developers, widely regarded in the world and at the same time still earns much less than in the West.
Avoid the difficulties of finding the perfect developer, trust your partners
From the perspective of the person running the company, it looks different. Unfortunately, some companies take all orders from the market, without much selection, so at some point, they start to accumulate. Consequently, a frantic search for specialists begins, but not for beginners, because there is simply not enough time to introduce them to the nuances of programming or the mentor-student relationship.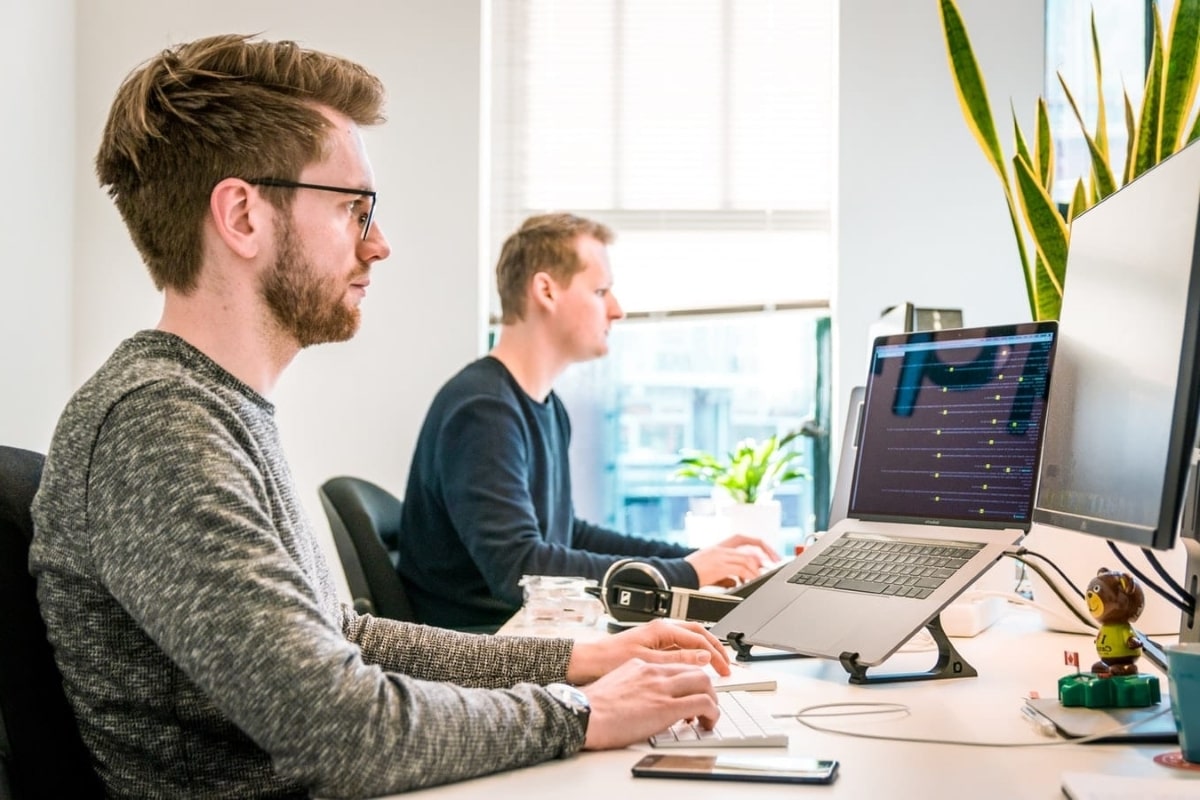 Meanwhile, more time is needed to find a good specialist who will add value to our company's operations. In an era when every minute is converted into zlotys, it is not easy, but it is definitely possible. Just like finding a good developer in the still demanding market.