Selpic INC has announced the launch of the P1, the world's smallest inkjet handheld printer on Indiegogo now.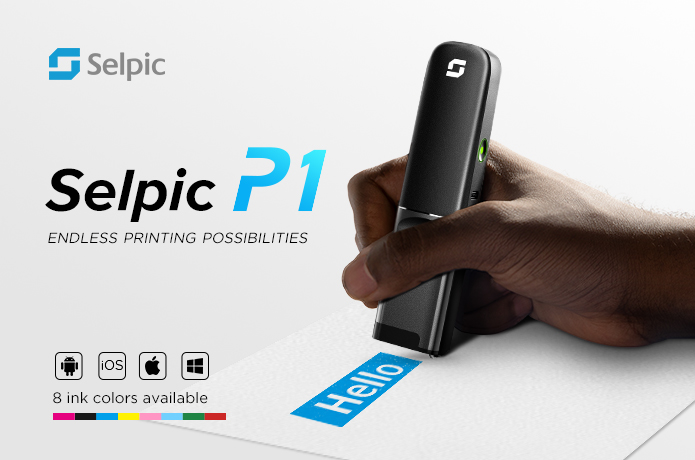 This handheld device is compact, lightweight and simple to use which lets you take high quality, fast printing on various surfaces anywhere, anytime. It totally change the way we think about printing.
The Selpic P1 is a wireless inkjet printer that can print text, logos, memes, QR codes, barcodes, etc on a wide variety of surfaces including paper, textile, leather, wood, even on the curved or uneven ones in an easy way.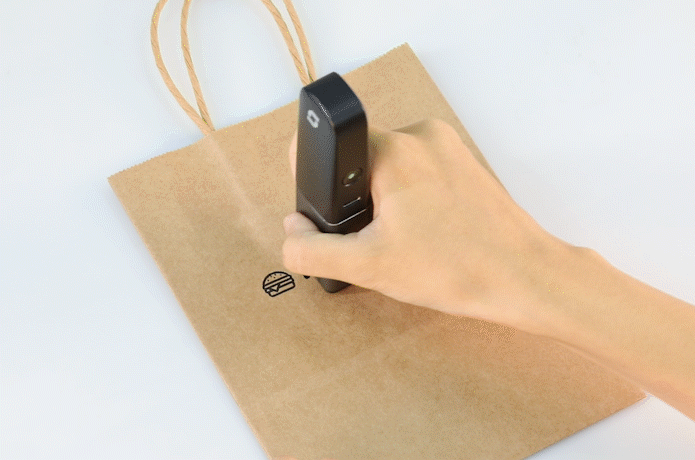 Weighing 92g (0.21Ibs) only and designing just like a pen, Selpic P1 is the smallest and lightest printer ever in the inkjet printing industry. This compact mobile printer can be easily transported in pockets, bags and briefcases for worry-free printing on the go.
This small but powerful printer is equipped with a lot of amazing features. It supports printing horizontally, vertically. Also, you are allowed to change the printing direction from left to right or right to left with ease.
Besides, Selpic P1 is capable of printing in multiple lines. You can have an almost unlimited number of lines in your prints!
Built-in 600*600 DPI, equipped with 300 nozzles and 0.002 inches of nozzle spacing only, each can eject 18 million drops per second, all these advanced printing and ink technologies produces the highest results for your business. Just experience outstanding printing quality when you use Selpic cartridges.
This printer is pretty easy to use, you can make all your ideas alive within 3 steps only, no special skills needed.
Moreover, this printer offers 8 cartridge colors to choose from, which could meet different personalized printing demands. You can get amazing effect whether on dark or light surfaces.
More importantly, Selpic P1 printer and cartridge are made with aluminum alloy and recycled plastics which is no harm upon ecosystems or the environment. Meanwhile, it used advanced software instead of hardware, adopted the miniature and simple design, created very compact and light packaging. Thus making it a good choice for the environment.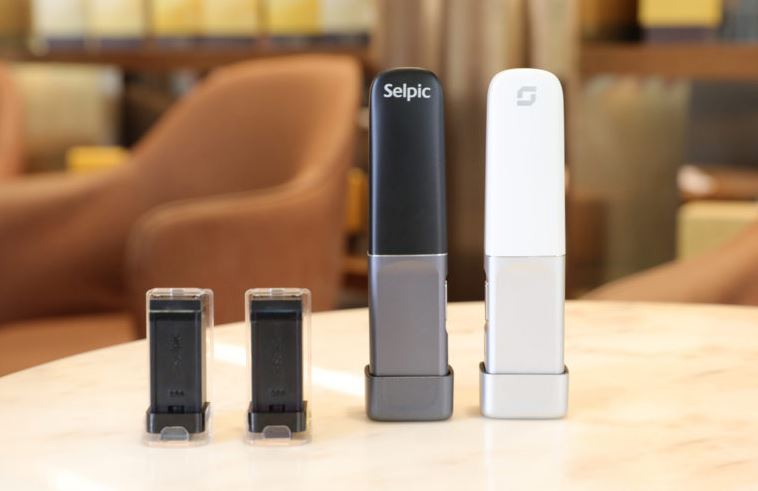 This revolutionary device is available now on Indiegogo with special deals and discounts for early adopters. Learn more Selpic P1 Portable Printer here.