Medical training institution Stepping Stone Medical introduces IV therapy classes to its growing roster of courses.
It's 2021, and the healthcare field is booming. With that, Stepping Stone Medical is committed to growing its offering as a leading provider of medical training. Among the latest additions to the organization's roster of courses is intravenous therapy instruction.
Intravenous or IV therapy concerns the delivery of fluids and medication administered through an individual's veins. These fluids may also contain vitamins and minerals. IV therapy is most commonly delivered via an intravenous drip. Highly effective, this allows fluids and medication to move quickly through a person's bloodstream.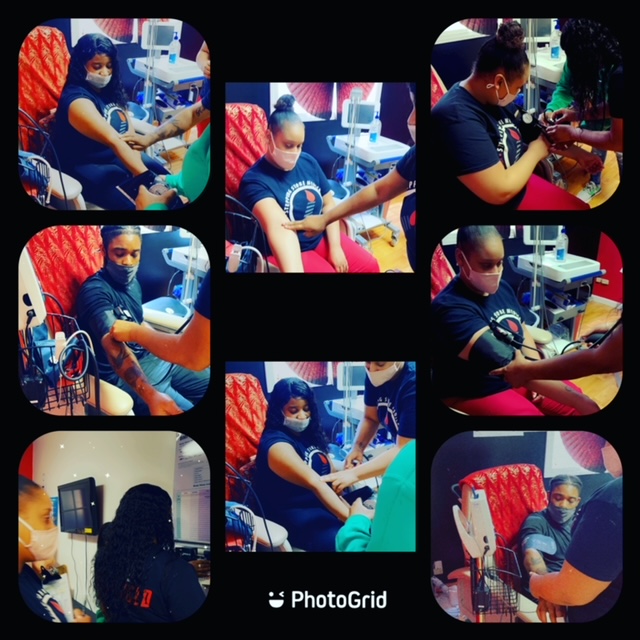 IV therapy is just the latest in a growing range of courses offered by Stepping Stone Medical. These include classes for aspiring medical assistants and phlebotomy technicians, basic life support training, instruction on medical billing and coding, and more.
Based in Statesville, North Carolina, the organization is proud to be the area's number one source for medical training. With a vision for the future, the college is committed to producing medical professionals with an understanding of safety and correct techniques that's unmatched.
Statesville's history dates back to the 1700s. The city is the county seat of Iredell County. It's also part of the Charlotte metropolitan area alongside the cities of Concord, Gastonia, Huntersville, and Rock Hill.
"Demand for IV therapy has never been higher," reveals a Stepping Stone Medical representative. "Why not stack your credentials with our IV therapy training classes," they add, "making you more marketable in the growing field of healthcare?"
The course is promoted as great for current phlebotomists, certified nursing assistants, or anyone else in the medical field looking to add to their existing certifications.
Stepping Stone Medical certified by North Carolina Community College System
In more fantastic news for Stepping Stone Medical, the training institution has been granted a Proprietary School License, courtesy of the North Carolina Community College System. Responsible for a statewide network of over 50 public community colleges, the North Carolina Community College System currently enrolls over 600,000 students each year.
The institution is now the area's foremost destination for medical training, all thanks to a commitment to producing medical professionals with a level of instruction that's second to none. "Licensed by the North Carolina Community College System, we share its mission to open the door to high-quality, accessible educational opportunities," explains the college's representative, "designed to minimize barriers to post-secondary education."
Stepping Stone Medical received its Proprietary School License having met the requirements of Article 8 of Chapter 115D of the General Statutes of North Carolina. Article 8 of Chapter 115D governs the licensing of schools operating across the state.
Proprietary School Licenses are issued under the law authorizing the North Carolina State Board of Community Colleges. Individual organizations are licensed upon the recommendation of the North Carolina State Board of Proprietary Schools.