If you live in an area prone to violent storms, you know about severe weather planning. But what all is needed? Read how to prepare your home and those in it.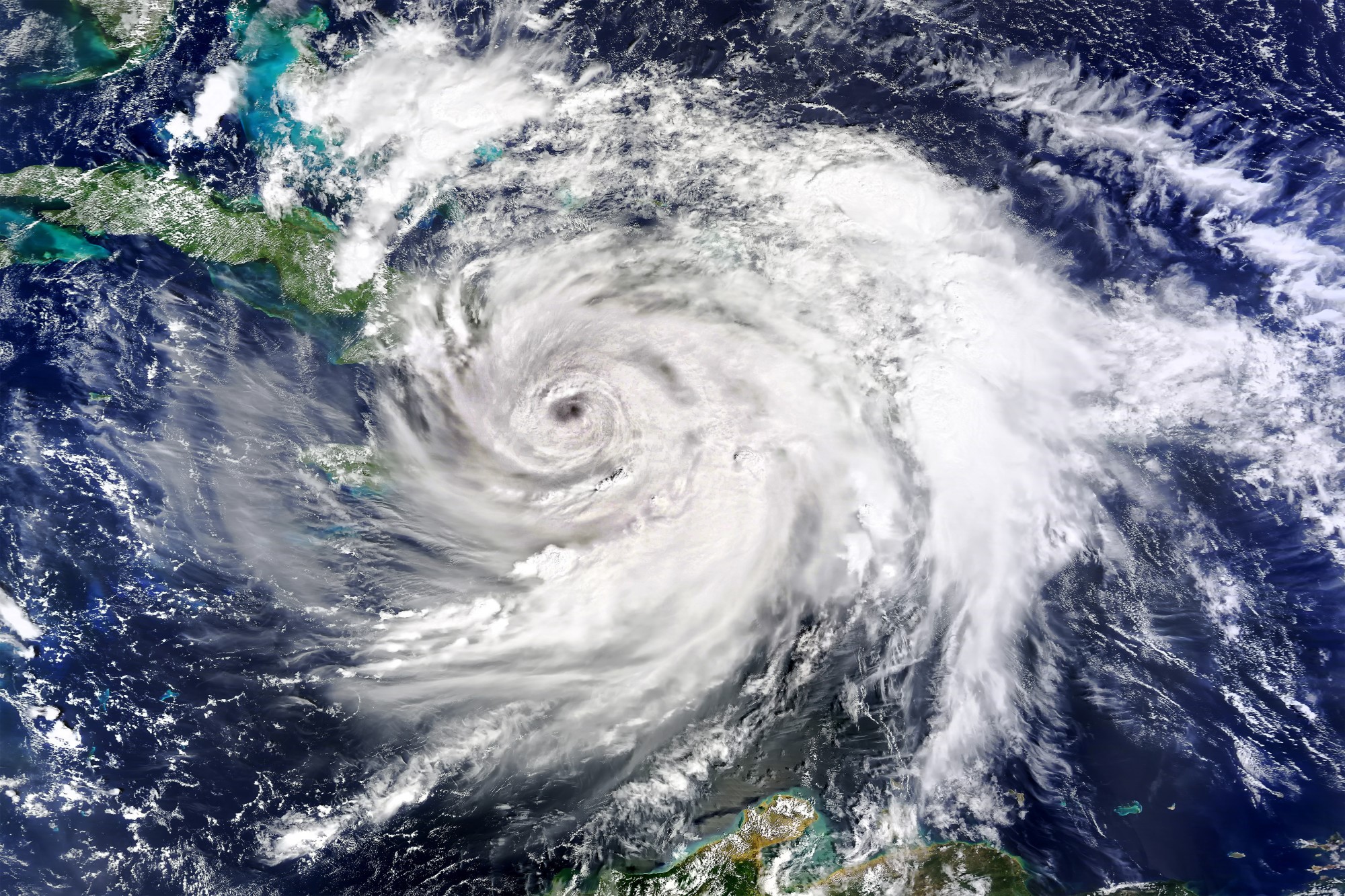 We've all had to cancel a beach day because of a thunderstorm or cover our cars to protect them from hail. Bad weather is a normal part of life, but it's usually no more than an inconvenience. You leave the beach or pool for a few hours, then come back when the rain's gone and continue your day.
However, when we're talking about severe weather, it's more than a bit of rain. Strong thunderstorms, hurricanes, ice storms, and tornadoes shouldn't be taken lightly. In these situations, severe weather planning is important to protect yourself and your home.
Hurricanes, for example, hit about six times a year and are capable of causing billions of dollars worth of damage. Hurricane Michael, a Category 5 storm that hit the Florida coast in 2018, caused $25 billion in damage. Michael wasn't the only major hurricane to make landfall that year.
To help you learn how to prepare for a storm, we've compiled this guide to protecting your family and property in the event of severe weather.
Let's get started!
Create an Emergency Plan
When you're making a list of things to do before a hurricane hits, the first item should be creating an emergency plan for your family. This list should be thorough and outline the steps you will take as a family in the event of a storm. The following should be included in this plan:
Identify Exit Points
When preparing for a storm, you can either evacuate or shelter in place. This will depend on the type of storm you're dealing with.
In the event of a major hurricane, for example, evacuation is going to be your best route. Proper ice storm preparedness, on the other hand, will likely involve sheltering in place.
Even if you plan to shelter in place, be sure that your family understands where all of the exit points are in your home, including windows, in case of emergency.
Assign Responsibilities
Give each member of the family an emergency task. Put one person in charge of the emergency kit, another in charge of taking care of pets, etc. By doing so, everyone will know what to do when a storm hits, keeping the inevitable chaos to a minimum.
Pick a Meeting Spot
Choose two emergency meeting places, one inside and one outside of your home. If immediate evacuation becomes necessary, due to fire or flood, everyone should know where to go once outside of the home. This should be far enough from the house to escape danger but close enough that everyone can easily get to it.
When picking a place inside of your home, choose a spot that can accommodate everyone if a storm becomes dangerous. During a tornado, you should go to a storm shelter or windowless room and get under a heavy piece of furniture. If flooding is likely because of a thunderstorm or hurricane, get to the highest floor in your home.
Put Together a Storm Kit
Sometimes disaster is inescapable, even for those who know exactly how to prepare for a storm. The best thing you can do is to expect the worst-case scenario and prepare accordingly.
Storms can bring a wide range of circumstances, from power outages to flooding, so your storm kit should be stocked with items for any possibility. Your kit should include:
A battery-powered flashlight
Spare batteries
A change of clothing for each family member
Enough water for three days
Enough food for three days
A portable weather radio
List of emergency contacts
Sleeping bags or bedding
Essential medications
A first aid kit
Credit cards and/or cash
Important documents
When putting food in your storm kit, go with non-perishables and foods that don't require refrigeration, and be sure to include a non-electric can opener. Some good options include crackers, peanut butter, dried fruit, granola, protein bars, and canned produce.
As for your First Aid kit, you should include:
Bandages in a variety of sizes
Gauze (small, medium, and large)
Safety pins
Sterile gloves
Tweezers
Scissors
Cleansing wipes
Tape
Thermometer
Rash and anti-itch creams
Painkillers
An antihistamine
Eyewash
Prepare Your Home
Teaching your family how to prepare for a tornado or other storm is something you can do well in advance. But preparing your home is something that will need to be done once you're certain bad weather is on the way.
Now, it's important to remember that even the best preparation doesn't guarantee there will be absolutely no damage to your home. However, the following will help ensure the damage is kept to a minimum.
Keep Your Yard Clean
Debris, toys, and equipment in your yard may not seem like a big deal, but flying debris can cause major damage to your home during a storm. To prevent this, it's best to keep your yard as clean of items as possible.
You should also keep your trees trimmed, removing any branches hanging over your home, car, or powerlines.
Secure Windows and Doors
Be sure to ensure that all of your windows and doors are shut and locked to prevent sudden gusts of wind from bringing the storm inside your home. Exterior doors should have at least three hinges and a deadbolt for maximum wind resistance.
Storm doors make a great addition to any home, as they protect your exterior doors from the elements, cutting down potential repair costs.
It's also a good idea to install hurricane windows and storm shutters if you live in an area where high winds and hurricanes are frequent occurrences. The last thing you want is a window to shatter and hurt someone inside.
Don't forget to address your garage doors and windows during this process. Your garage door is extremely susceptible to wind damage.
Reinforce Vulnerable Areas
In addition to your windows and doors, there are certain areas of your home, such as your roof and basement, that are more vulnerable to severe weather than others.
Reinforcing these areas can save you damage and cost down the road. A roofing contractor can help you protect your roof with roofing cement or hurricane straps. Ask about the possibility of adding structural reinforcement, which increases the strength of your roof's trusses.
If you have a basement, consider waterproofing it or installing a drain backstop. You should also elevate expensive equipment, such as your HVAC unit, boiler, and other utilities to prevent flood damage.
Keep a Backup Generator
Power outages can cause major chaos in your daily life, particularly if severe weather causes it to be out for an extended period of time. To reduce the impact of a power outage, keep a backup generator in your home.
There are a couple of options with generators. The first is a portable generator, which will give you enough power for the essential things in your home. Then there are permanent generators that provide power strong enough to back up your entire house.
With either option, it's important to keep the generator outside of enclosed areas and at a safe distance away from your home. You want to prevent exhaust from getting in through any doors, windows, or vents.
Your Landscape Choices Make a Difference
To protect your yard and home from heavy rain, install surface or French drains. These channel stormwater that would otherwise accumulate on your yard's surface to a location where it won't harm your property. Be sure to line surface drains with stone so that the water doesn't erode the surrounding area.
If you have beds around the exterior of your home, fill them with mulch! Mulch acts as a sponge to absorb excess stormwater and can prevent this water from damaging your home and basement.
Especially if your driveway slopes downward toward your home, consider switching from concrete to gravel or brick. Concrete and asphalt don't allow water to seep through into the ground. But with a gravel or brick driveway, much of the water will be absorbed into the soil before reaching your home.
Lastly, when expecting heavy rain, place barrels underneath the downspouts of your gutters. If your gutters become overwhelmed, the water is more likely to leak into your basement. Rain barrels help to slow the flow of rainwater and assist your gutters.
Follow This Severe Weather Planning Guide to Stay Safe Through a Storm
Because of the frightening, sometimes unexpected nature of storms, some level of disorder is unavoidable. However, with proper severe weather planning, you can protect your home and be better equipped to guide your family through.
Creating an emergency preparation plan and ensuring that everyone understands it in advance can be the difference between life and death during severe weather.
For more tips on storm prepping and other disaster preparedness, be sure to take a look at our blog!