Memorial Health Championship victory sees Arkansas golfer Taylor Moore earn his first PGA Tour card for the 2021-2022 season.
Following an impressive Korn Ferry Tour win at the Memorial Health Championship, University of Arkansas graduate and pro golfer Taylor Moore is now headed for even greater things. Securing his first-ever PGA Tour card, as a result, Moore's sights are firmly set on continued success as he strives to become recognized as one of the world's top golfers.
From Texas via Oklahoma and Arkansas, a spectacular Korn Ferry Tour performance by Arkansas golfer Taylor Moore will now see him take his place in the spotlight on the upcoming 2021-2022 PGA Tour. Moore secured his PGA Tour card after beating off stiff competition at the Memorial Health Championship in July.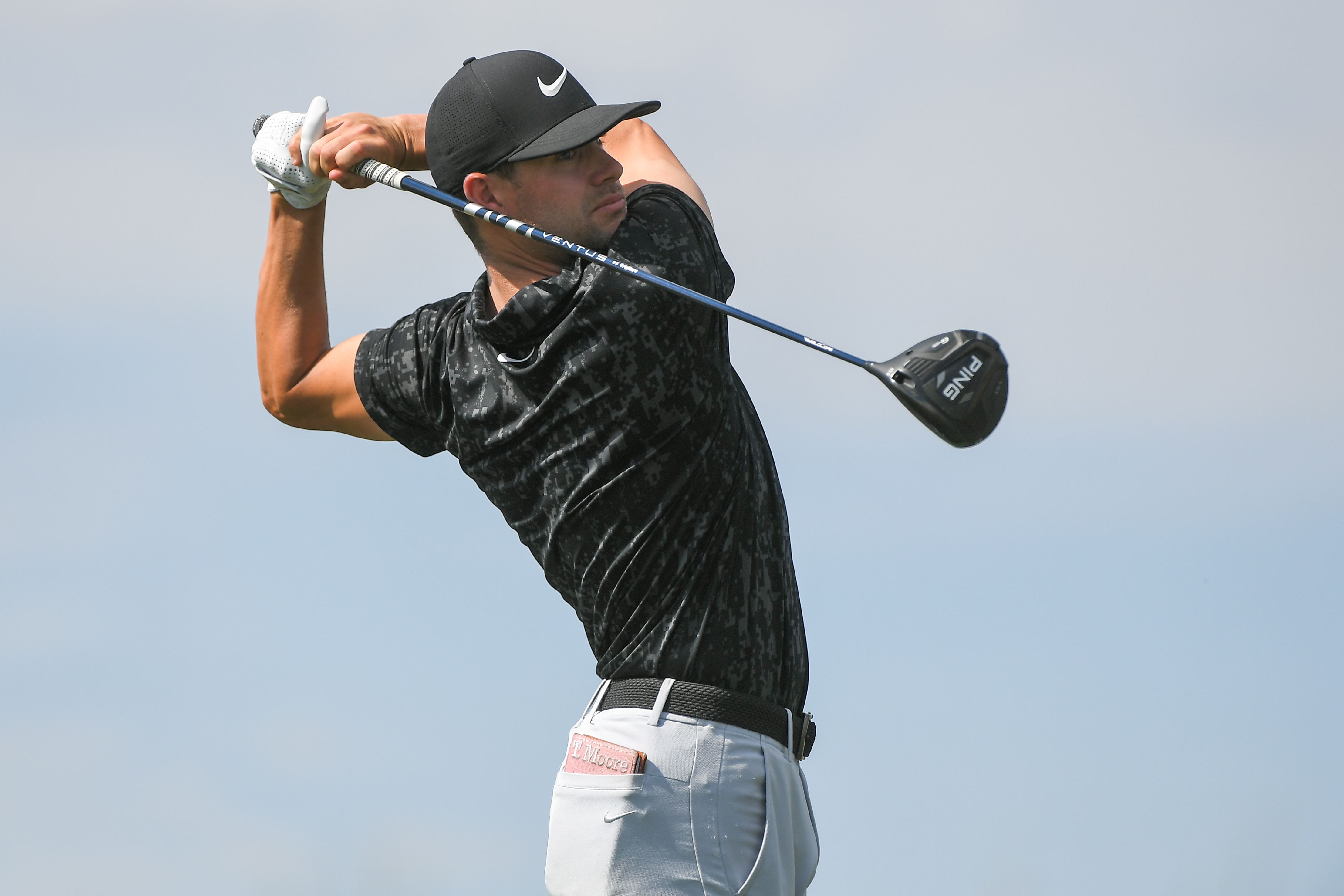 Incredibly, the former Arkansas resident very nearly chose a professional sports career in baseball over golf. Growing up, his father was a successful coach in the sport for almost two decades. As a child, the young baseball star and his family spent time in both San Angelo in west-central Texas and Edmond, Oklahoma.
Despite excelling at various elite baseball camps, Moore ultimately decided to embrace golf instead. Shortly after, he followed in his parents' footsteps by attending the University of Arkansas. Graduating with a degree in sports management, Moore quickly went on to pursue a professional golf career. "The rest, as they say," he explains, "is history."
Born in Texas and an honorary Arkansas native, pro golfer Taylor Moore's all-important Memorial Health Championship win comes just two years after suffering a potentially life-threatening collapsed lung.
"To come from that in March of 2019 to now achieving Korn Ferry Tour victory at the Memorial Health Championship and securing my PGA Tour card has been a journey," says Moore, "but it's something that I'm immensely proud of."
Golfer Taylor Moore continues to sponsor OGA Junior Boys and Girls Championship
For the past three years, University of Arkansas graduate and pro golfer Taylor Moore has proudly sponsored the OGA Junior Boys and Girls Championship. Part of the Oklahoma Golf Association's Junior Golf Tour, the 2021 Junior Boys and Girls Championship recently took place at KickingBird Golf Club in Edmond.
"We always love to play at KickingBird for the Junior Boys and Girls Championship, and are excited about Taylor's continued support," says an Oklahoma Golf Association representative. "Well done to all of the players," adds Moore, speaking from his current home in Dallas, Texas.
Outside of his golf career and sponsorship efforts, Taylor Moore, Arkansas golfer, is further passionate about numerous charitable and other good causes. When he's not working, the golf pro regularly watches and attends various baseball, basketball, and football events.
The University of Arkansas alumnus also enjoys working out, visiting friends and family, and spending time with his partner, Lexi, and their dog, Kaia.