Sina Bari MD, director of Medical AI at iMerit Technology, looks at how evolving technology will change the healthcare industry.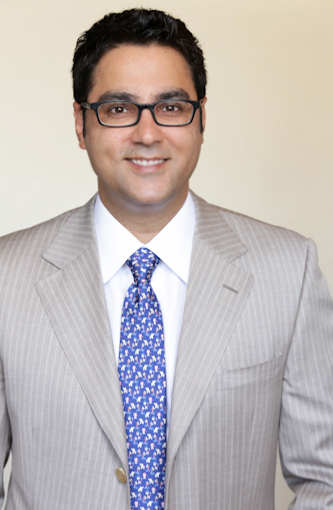 Artificial intelligence (AI) and machine learning continue to propel industries forward at a rapid pace, changing everything about how we live, work, and play.
According to a Fortune Business Insights report, the global machine learning market is expected to be valued at more than $17.19 Billion by 2027, while AI should reach more than $266 billion globally by the same year.
The impact of this growth is affecting all industries, but perhaps none more so than healthcare, said Sina Bari, M.D., director of Medical AI at iMerit Technology.
"Already big data is being used to help diagnose disease, while the use of AI is enabling the review and translation of medical tests to allow for faster and more accurate diagnosis," Dr. Bari said. "And the ever-growing use of AI-powered consumer wearables and medical monitoring devices is becoming a tool in how doctors discover heart disease or monitor diabetes patients."
How COVID is Accelerating the AI Push
The COVID-19 pandemic is driving many healthcare leaders to push for more AI and machine learning in their organization faster.
According to a 2021 KPMG report, more than 80% of healthcare and life sciences executives want to see their organizations more aggressively adopt AI technology because they are certain it can play an important role in everything from COVID-19 case tracking and the development of vaccines. At the same time, healthcare business leaders say they are now prioritizing their AI investments over the next two years in telemedicine, robotic tasks, and the delivery of patient care.
But the potential of machine learning and AI doesn't end there, according to Sina Bari MD.
"AI and machine learning can also help hospitals and other healthcare organizations deal with some of the issues that the COVID-19 pandemic put a bright spotlight on, including provider burnout," he said.
AI can be used for everyday communication administrative tasks that can overwhelm doctors and distract them from patient care. According to KPMG Managing Director Melissa Edwards, AI can become an electronic health record (EHR) communications tool, addressing a key complaint that doctors have about EHRs saying they "routinely ping physicians about matters such as scheduling that could be handled by practice administrators. AI can be deployed to route messages to the most relevant contact," according to the KPMG report.
Despite the promise of the role these technologies can play in healthcare, there are potential pitfalls and challenges that leaders will have to overcome before widespread deployment and adoption begins.
"As many experts have reported and studies have shown, there is going to be a skills gap when it comes to implementing and operating AI as we move forward with it," Sina Bari MD said. "And we will also need to deal with regulation and what role the government will play."