iCrowdNewswire Mar 5, 2021 2:59 AM ET
Jolly, the mascot character of Jurllyshe has been created on the occasion of the online fashion brand Jurllyshe's 3rd-anniversary sales. They wish the cute elk can bring good luck to their customers.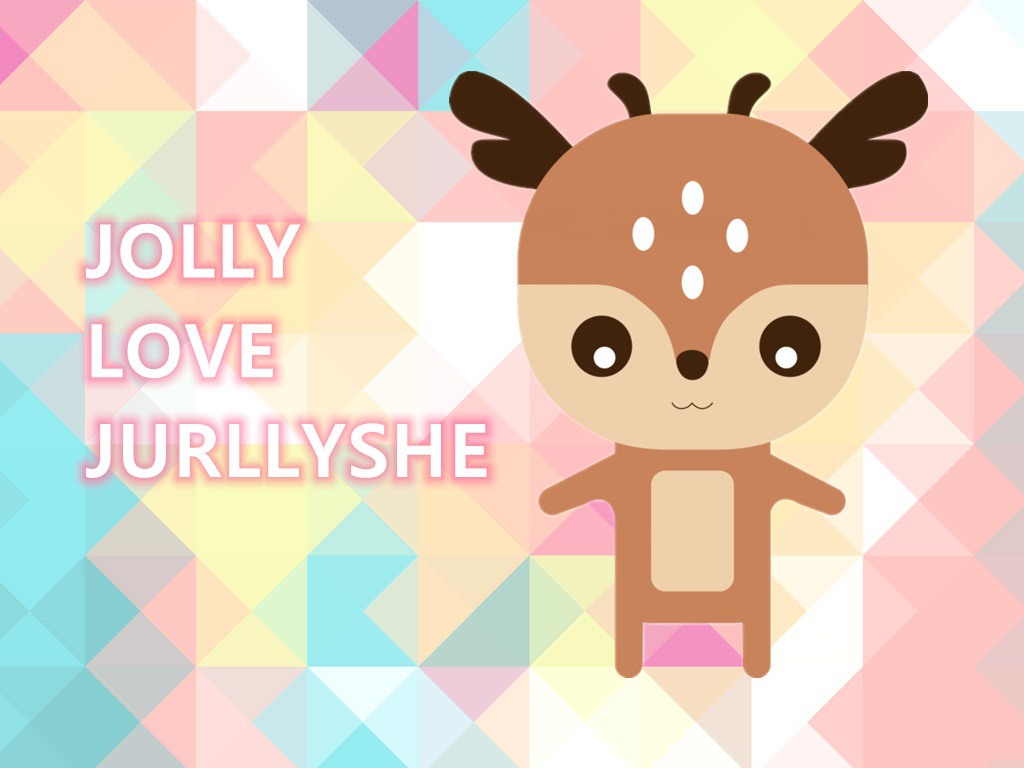 The celebrated Jurllyshe Anniversary Sale starts Mar.1. Shop new arrival on sale now–from apparel to accessories, there are hundreds of must-have products currently on sale.
Jurllyshe is thrilled to announce the arrival of the 3rd Anniversary Sale, the online store's biggest and most popular shopping event of the year. Starting from Mar 1 online and in stores, the Anniversary Sale will feature brand-new arrivals on sale for a limited time until prices go back up on Mar 11th.
Every year during Anniversary Sale, Jurllyshe brings customers deals on the hottest trends and so this year. Unlike in previous years, Jurllyshe launched their new intellectual property character "Jolly" as the brand's first mascot just before its 3rd anniversary, which is on Feb. 23rd, 2021. the character figure is based on an elk, it is the mysterious creature who can represent good luck and happiness. "We have spent nearly a month to create this character, Jolly is Jurllyshe's best wishes for our sincere fans, customers, suppliers, and of course also for ourselves," said John Lauren, the manager of Jurllyshe.
The reporter has learned the design concept of this character "Jolly":
The elk figure means the luck and happiness that Jurllyshe wants to share and gain; Its body and head are filled with four colors: black, dark brown, yellow, and white, which are representing all kinds of human races in the world, and its original motion is opening arms to embrace the world. "As a young fashion brand born after 21st century, we do have the social responsibility to lead our young customers to a peaceful and bright future, and there shouldn't be any discriminations or violence in that future, we want to full fill everyone's heart with love, so we decide to use these four colors for Jolly and let her keep hug," said Jurllyshe's designer Louis Wong. The speckle on Jolly's forehead comes from the symbol of deer, it also represents Jurllyshe has many fashion styles; Jolly's ears are like a pair of wings, they show that Jurllyshe will fly higher and detect every fashion information from all aspect as well; for the antler on Jolly's head, it shows Jurllyshe's active attitude, the confidence, and its optimistic spirit. So this is Jolly, the mascot character of Jurllyshe.
Otherwise, Jurllyshe's 3rd-anniversary sales will start on the 1st of Mar. and end on the 10th, all the in-trend fashion items like stacked sweatpants, corset tops, and matching sets are all on sale, customer can win special Jurllyshe coupon code through different activities.
Other Best Selling Categories:
2. Crop tops
You can also join Jurllyshe Affiliate. Join: Save Money for Self-use, Earn Money by Sharing!
Shareasale: https://www.shareasale.com/shareasale.cfm?merchantID=98607
Jurllyshe Commemorative Medal "Jolly" will last in the future not only between Anniversary sales. Do not waste the chance to win the free coupons.
---