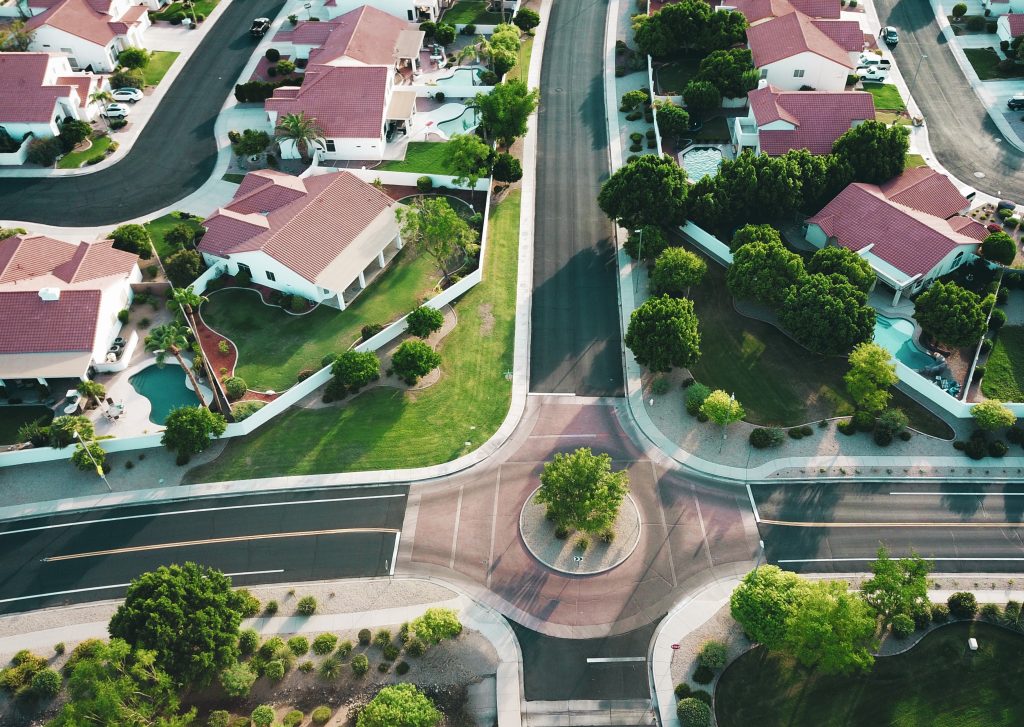 More and more people today choose to upgrade their living spaces, raiding their small cute houses with the large houses in the suburbs. Moreover, with Coronavirus changing the way we live, finding a perfect place to live in the suburbs is very comforting to stay protected. City dwellers are moving towards the less occupied and more spacious suburban homes. Besides offering you a haven in this unprecedented time, life in a suburb has a variety of benefits.
The best national moving companies associated with Pricing Van Lines, a credible platform to find moving services, state that the demand for a suburban move has increased tremendously in the last few months. Ever since the restrictions on movement have been lifted by the government, people are planning to move to one of the suburbs of America. In this post, we have compiled the key reasons why more and more people are considering suburbs as an ideal place to live.
To embrace a spacious lifestyle 
When you move to a suburb the first thing that welcomes you is immense living space, both outdoors and indoors. When you own a house that offers you more living space- more numbers of bedrooms and bathrooms- you can have a separate bedroom for the kids and enjoy your privacy. Unlike life in the city, where people manage to live in small apartments, stuffed too close to each other, the spacious houses in the suburbs offer you a spacious way of living. Moreover, having outdoor space spoils you with a lot of choices. You can use the yard for some kitchen gardening, let your kids play in the outdoor space available or convert it into a recreational area for some family fun time.
 More value for money:
As per the common notion, moving to a suburb is not cheap always. This is true in case of specific suburbs like Weston, Massachusetts, Los Altos Hills, California and Bronxville, New York. But, this does not mean that you do not have inexpensive choices. If you choose a suburb that is cheaper, you can get great value for your money. If you want to expand your living space and offer your family a life with respectful privacy, investing in a house in a suburb is a wiser and cheaper idea.
A peaceful and tranquil life:
When you live in a city, you almost forget the meaning of peace and tranquility. The blaring horns, rushing traffic and chattering people all around make you used to living in a noisy environment. No doubt many people love the city hustle bustle but for those who don't, suburbs offer a very peaceful and comforting environment. Suburbs have a better and more vibrant social life but they are not as noisy as the cities. If you want a life that offers peace and solace, you must better move to a suburb.
Better education for your child:
In America, the best schools and institutions are located in suburbs. It is observed that more and more families chose to move to a suburb because they get a very respectable option for their child's education. The schools in the suburban areas attract more attention because they have less kids in the classroom and very attentive teachers. Moreover, the kids attend the school with other kids in the neighborhood, expanding their social circle significantly. Ths not only helps the kids in being more social, but also helps parents in making high-quality social connections.
Higher safety in the neighborhoods:
The higher safety aspect of suburban neighborhoods is also a reason families are drawing to suburbs. The crime rate in suburbs is much lower than in most of the American cities. The less populated suburbs make you less exposed to organized crime as well as petty thefts some of the safest suburbs in America include Naperville, IL, Lexington, MA, Irvine, CA, Frisco, TX and Cary, NC and more.
Better convenience:
Life in the city may offer you a lot of facilities but the convenience you get in a suburb is never to be compromised. Walking through the densely crowded sidewalks, managing the cumbersome traffic and catching the jam packed local trains and buses is not very easy to do on a regular basis. On the other hand, the suburbs are less crowded, and very convenient to lead a happy life. You can forget the crowd completely and live a life that is easy going.
Relocating to the suburbs has become very simple with the best moving companies. All you need to do is find the best suburb to start a new chapter of life and you are all set to enjoy the perks of life in a suburb. Forget the busy and cramped life of a city and embrace a more peaceful and spacious life in a suburb.