Oct 14, 2020 6:00 PM ET
iCrowd Newswire – Oct 14, 2020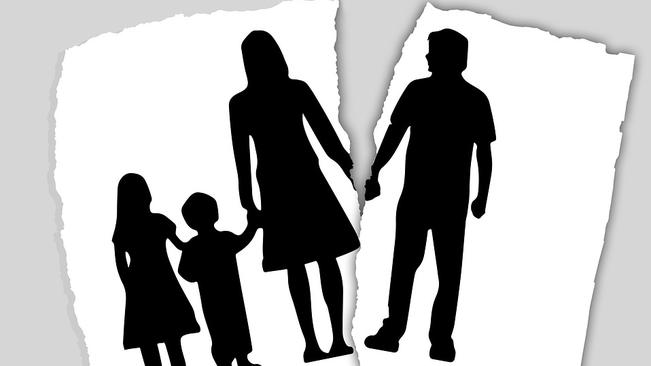 Parental alienation in family law proceedings. Fathers' experience
People who still think that divorce is a personal matter and that having one parent is enough for a child are deeply mistaken. This problem has become so severe that last year, the World Health Organization introduced the term "parental alienation" into the International Classifier of Diseases, designated as "a problem in the relationship between parent/guardian and child." This problem concerns children from whom one parent was taken away, and in 90% of cases – it is about the father. Family therapists face many examples of children that remain with only one parent due to a divorce.
Shared Parenting. Tennessee Overview
In the past, courts usually sided with mothers. In particular, in Tennessee, until 1997, the courts considered the gender of the parent when awarding physical custody of a child less than seven years of age.
This preference, called the "Tender Years Doctrine," is no longer in effect. However, even though now either parent has an equal right to custody of the child under Tennessee laws, and despite hundreds of texts on attachment theory, very little has changed in the last 20 years.
CompleteCase.com, one of the leading online divorce service providers in the US, interviewed its clients from around the country and concluded that regardless of the general presumption of joint custody adopted in many jurisdictions, a father still typically receives only about 30% of child custody time.
Moreover, it turned out that in the State of Tennessee, this percentage is the lowest in the US, where fathers have only about 20% of parenting time. For comparison, in Florida, the most dad-friendly state, this figure is 50% (around 180 days per year).
Wherein, these percentages relate only to the cases in which both parents seek custody and no extraordinary circumstances like felony convictions, domestic violence, or long-distance separation exist.
Expert Commentary
Leslie Caro, a divorce mediation-trained specialist and certified divorce coach, who focuses her practice on helping the parties to make their parenting plans peacefully, comments on the situation of parental alienation from a psychological point of view:
"Relationships between the spouses may develop in different ways. Sometimes their paths diverge, and each person decides independently how and with whom to live further. But even when the social roles of husband and wife cease to be relevant for the partners, they remain the parents of their children," says Leslie Caro. "And they remain forever, despite the difficulties and problems in their relationships, anger, and resentment. The father remains the father, regardless of whether he is "bad" or "good."
Mistakes Mothers Make Avoiding Joint Custody
A considerable problem is women resenting their ex-husbands and expelling them from her life and closing the door to their child's life. These cases have recently become widespread. Here are some examples, which Leslie Caro has often observed in her practice :
The woman remarried to a foreign citizen and left for another country. Now the father does not know where and in what conditions his child lives.

During the divorce proceeding and struggle for the property, a woman suddenly accuses her husband of sexual abuse of the children. After that, the emphasis shifts from property disputes to the man's proof of his innocence.

After a divorce, a woman forbids children to communicate with their father, setting them up against him and frightening them that he may do something terrible with them.

A woman regularly writes complaints about her ex-husband to the tax office and calls his partners, spoiling his business and reputation even though he financially supports both her and the children.

The woman tells the children that they need to choose between mom and dad, and if they don't choose her, they can forget about her forever.

The woman is firmly against meetings between the children and their dad, and even the children and their grandparents (the parents of the ex-husband) because they raised a scoundrel.

The woman manipulates the children, formally allowing them to communicate with the father, but each time punishing the children for these meetings.
The expert notes that it was not about alcoholics or toxic psychopaths who terrorize the family in all of the above cases. These were regular, average fathers who love their children, who want to maintain a relationship with their son or daughter, and who tried to achieve not single, but joint custody over the child.
The Child's Best Interests Above All
The child needs to survive. But at what cost? What does he or she have to give up to smile at their mom, who forbade them to see dad and accept gifts from dad, because "it's better for you"? How to hide rare secret meetings? How to ignore mom's conversations with friends and relatives about what a terrible person dad is?
Sometimes a mother breaks her child – and he or she finally takes her side. But how is this carefully nurtured feeling of anger and resentment towards the father supposed to make the future life of a boy or girl happier?
Unfortunately, this is the reality of today. Tennessee is the state with the tenth highest divorce rate in the nation and has the lowest parenting time for fathers.
Unfortunately, the percentage of families in which two adults independently decided to have a child and wisely decided to break up without hurting their child is not high. Divorcing parents have to learn to forgive, notice the good, and keep a smooth relationship to come together for the child's prom, wedding, or grandchildren's birthdays.
"All of the above can be applied in the opposite direction. Today, many rich, psychopathic, aggressive fathers take their children away from their mothers. But my message is addressed to everyone: separated, divorced, and those couples who are just going to marry," emphasizes the divorce coach.
"It is very simple: treat your partner with respect. In moments of anger, resentment, and despair, remember the bright moments of your relationship. Be wise and generous. Seek help from others if it hurts. But never forget that your child has both a dad and a mom. And it's good if it stays that way forever."
---