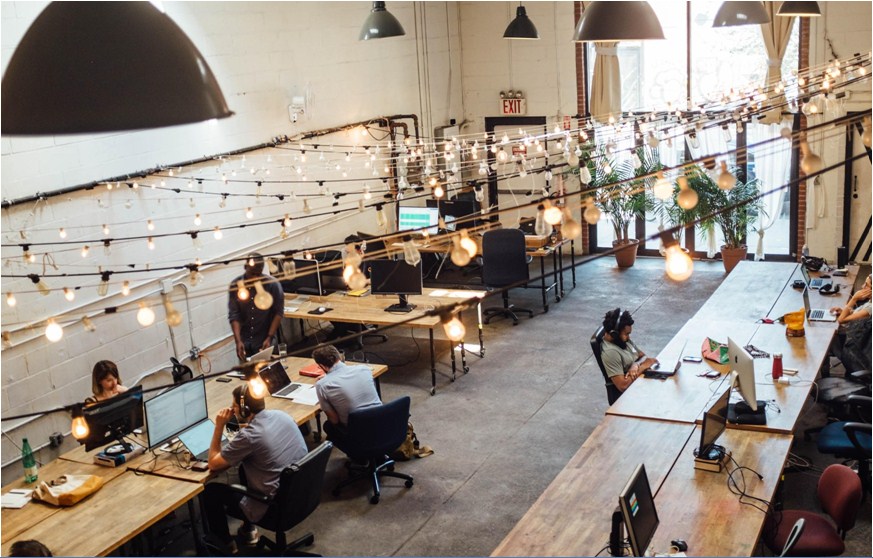 For almost four months, people around the world have been working from home. There are perks to working from home, including no commute and increased flexibility. 
Although there are some benefits, many people struggle with the decrease in human connection throughout the day. Although we have learned the benefits of social distancing, there is still a need to feel in community with other people. 
Over the last few years, there has been an increase in employees utilizing coworking spaces. Both large and small companies have used these spaces as a way to create an office culture for some or all employees. After the COVID-19 pandemic subsides, it is likely that many jobs will continue to be either fully or partially remote. 
Coworking spaces provide many benefits to those who inhabit them. If you are working remotely for the foreseeable future, consider spending some of your time at a coworking space. Let's talk about the benefits of participating in a coworking community.
Benefit 1: Increase in Productivity
Many companies have realized that employees have increased productivity when working remotely. Many coworking spaces allow 24/7 access to all members. Both corporate and home offices can get noisy and distracted; coworking spaces allow members to work in isolated offices or at a desk that is spaced away from other workers. 
It is important to find a coworking space that works for you! Look for spaces close to your office and your home, so that you do not add any additional commute time into your weekly routine.
Benefit 2: Ability to Network
In a standard work environment, workers are only interacting with their fellow co-workers. When working in a coworking space, individuals have the ability to interact with people across all different industries. Working in close proximity to others allows for collaboration, potential partnership opportunities, and the ability to gain new ideas and perspectives.
Benefit 3: Community
If you typically work from home or in a small office space, you could be missing out on an opportunity to grow your community. Professional and personal coworking spaces allow users to meet potential friends, mentors, or business partners.
Benefit 4: Freedom of Flexibility
Whether you are looking for flexibility with your time or environment, coworking spaces give you the opportunity to work where and when you would like. This collaborative environment is open 24/7 so that you can work the hours that are convenient for you. 
In addition, coworking spaces are a nice change of scenery from your home or local coffee shop. These environments offer many desks, tables, and offices that you can use during your work hours.
Conclusion:
coworking spaces are continuing to grow in popularity. Many companies are integrating these spaces into a hybrid model in order to reduce costs and improve employee wellness. Studies have shown that employees feel less lonely and more productive in a coworking environment. 
Companies consider their remote flexibility in the future, considering advocating for a full or partial remote opportunity. Not only will you increase your productivity, but you will also strengthen your network.