iCrowdNewswire Nov 30, 2020 8:19 AM ET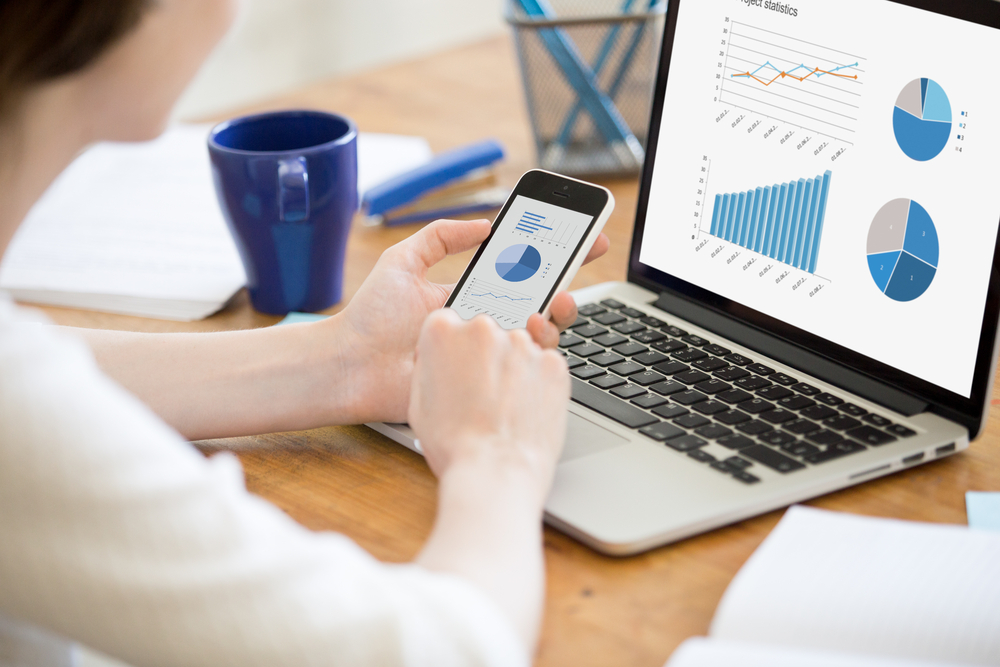 It may come as no surprise that cryptocurrencies have grown immensely over the past few short years. From their meteoric rise to fame in 2016 and 2017, crypto has only been growing. And with everyone stuck in their homes during the pandemic, even more people want to jump in on the crypto market.
But where do you start. The crypto market isn't like stocks or Forex, and usually requires you to go through an exchange. And that is usually where most new traders find themselves stuck. Who should they choose as their exchange and what makes a good exchange. Luckily, there are various crypto platforms for you to choose form, one of them being Wynn-EX.com.
Security
One thing that every trader concerns themselves with is the security of an exchange or broker. There is a lot of money hanging in the balance, and without proper security measures, clients will be at risk of a cyber attack. They can lose all of their funds or personal information in one fell swoop.
Fortunately, exchanges and brokers alike have invested considerable amounts to improve their trading platform's security considerably, including Wynn-EX. There are two layers to security in Wynn-EX, payment, and sensitive data. They have implemented various security measures that both your assets and information safe.
Payments
Payments are the corner stone to the trading experience, and therefore have to be especially safe. Other than being safe, they also have to be varied enough to support a wide range of payment methods. Wynn-EX allows traders to make transactions through MasterCard, debit, and credit.
These sources are safe and allow for the safe transfer of your funds. The SSL encryption on their browser adds another layer of security to your transaction.
Information
Keeping your information safe and secure is a major priority for any trader. Not only is their credibility as a trading platform on the line, but also their hopes for future business. Therefore, exchanges need to implement good security measures.
Wynn-EX encrypts all information pertaining to a customer. Whether it is personal information or bank details, it will be safe in this encrypted format. The SSL protection also extends to keeping their information safe. The SSL security measure creates a tunnel between your device and the website, stopping hackers from taking your information during transit.
They also implement KYC and AML policies to ensure that no hackers or scammers are able to trade on their service.
A Nice Selection of Features
Features are always secondary to a trading platform like Wynn-EX. Traders usually only come for the assets that they offer, and not much else. However, I believe that while they come for the assets, they stay for the experience. And nothing makes the user experience better than a good selection of features.
Anything that can make it easier for traders to trade, is a massive bonus. Features and perks help traders cut down a lot of tedium. While Wynn-EX does not have a lot to offer in terms of features, what they offer is good enough. Two of their features especially stand out thanks to their utility.
The first is the free crypto wallet. Their crypto wallet allows traders to store their currencies in a first-party application. The wallet can store up to $100 million in cryptocurrencies, which means that it will not be running you anytime soon.
The second feature is over-the-counter trading, better known as OTC trading. OTC trading allows users to forego the wait times that you would often find when buying cryptocurrencies. Instead, at competitive prices, people can trade without having to wait at all. This is especially great for traders that are looking to buy a lot of any particular crypto.
Various Cryptocurrencies to Buy and Sell
Another great thing about signing up with an exchange is that they offer a lot of variety in the assets you invest in. Therefore, you can invest in various cryptocurrencies that an exchange offers. You can easily switch between some of the biggest cryptocurrencies in the market and some of the smallest ones.
Moreover, as a new or intermediate trader, you will not be investing in major currencies like BitCoin right off the bat. Instead, you will first want to test out what you know about the market on smaller companies. You can choose between a lot of cryptocurrencies when trading through Wynn-EX.
Customer Support to Help Traders
Some brokers have a bad habit of initially staying in good communication with their traders, but then stopping suddenly. One day they will be responding to their emails in a matter of hours, and then they disappear into the sunset. This is a very serious issue and it gives other brokers a bad reputation.
Customer support is always supposed to help traders when they find themselves is a tough spot. They can ask for help with if they find themselves struggling with the application, o r a bug that is hurting their experience.
Moreover, customer support should also contain various ways through which traders can contact the exchange. This can include calls, messages, and even emails dedicated to queries and issues.
Wynn-EX offers their customers with simple yet effective support options. You can call them to ask about the issue that you are facing, or you can message them on their website. You can also send them an email, which they tend to reply to in a matter of hours.
Crypto is the Way to Go
When starting your trading journey, it is always great to start with cryptocurrencies. Even though it is a little different from most other assets, they are quite a beginner-friendly. Cryptocurrency do not tank as quickly, and they allow for a lot of diversity in how you go about trading them.
Furthermore, since cryptocurrencies are very popular, you can find informational and educational content on it. You can learn more about trading and find out about the best currencies to invest in. The crypto market also has a thriving community where people help each other trade.
Also, read – XRP Trending in Google As Search Interest Skyrockets
---